Coral Methane bunkers LNG to AIDAnova in Tenerife
Anthony Veder said its Coral Methane carried out its first liquefied natural gas (LNG) bunkering operation on the world's first LNG-powered cruise ship at Santa Cruz de Tenerife in the Canary Islands.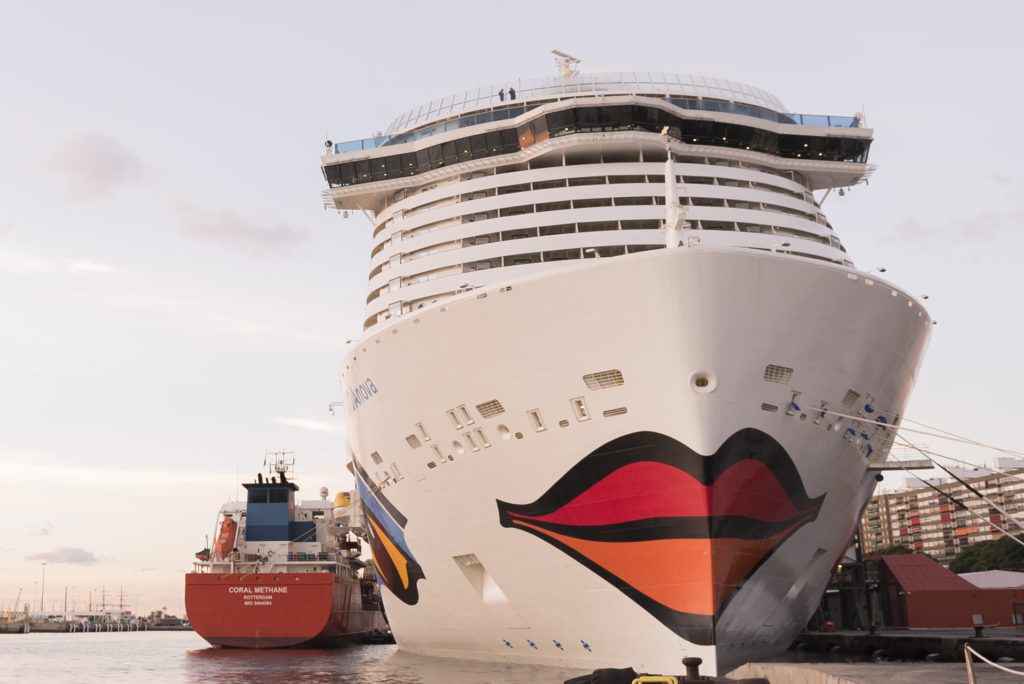 Coral Methane fueled AIDAnova, the newest ship from AIDA Cruises, the cruise industry's first ship to be powered at sea and in port by LNG.
Coral Methane is a 7,500-cbm vessel that has been modified from an ethylene/LNG carrier to an LNG bunker vessel for Shell, who are supplying the LNG, Anthony Veder said in its statement.
The modification project, managed by Anthony Veder, took twelve months, requiring engineering and modification works, as well as obtaining bunkering licenses for the various ports, the statement reads.
To guarantee safe bunkering operations, the crew was familiarized with all the necessary equipment and procedures together with employees of Shell and AIDA Cruises, along with Carnival Corporation.
Modifications such as the installed hose transfer system enable Coral Methane to perform bunkering operations while the boil-off gas management system provides a sustainable solution for the efficient use of natural gas and carbon emission reductions.
The project also involved a review of all necessary operational procedures to ensure compliance with the SGMF (Society for Gas as Marine Fuel) recommendations and guidelines.