Corpus Christi Books Record H1 Results as It Eyes LNG Trade
The Port of Corpus Christi, one of the major U.S. crude oil exporters, had a record-breaking first half of the year moving 52.2 million tons of products between January 1 and June 30, 2018.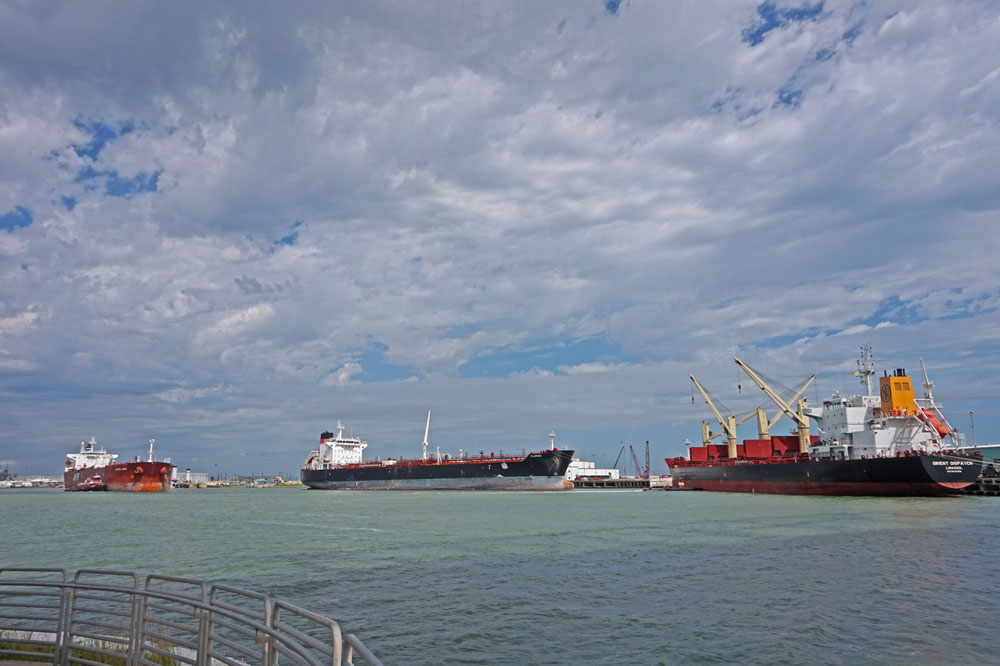 This number exceeds the tonnage moved in the first half of 2017 by 926,000 tons, a 2 percent increase year over year. The port attributed the growth to a 9 percent growth in crude oil and a 2 percent increase in all other petroleum products, compared to the same period in 2017.
"In 2017, the port recorded its second highest year ever in tonnage, at 102.4 million tons, and we set a new record in operating revenue with USD 95.3 million. This is not an anomaly. These numbers continue to grow in 2018," said Sean Strawbridge, CEO of the Port of Corpus Christi.
The increasing tonnage further solidifies the port's push for the Channel Improvement Project (CIP), which includes dredging the ship channel from 47 feet to 54 feet and widening it to 530 feet, to accommodate larger vessels.
To that end, the port approved a bond resolution to issue up to USD 217 million in revenue bonds to help finance capital improvements. Aside to the USD 335 million dredging project, set to start later this year, the port plans to invest in new terminals in the Gulf of Mexico and rail infrastructure.
In addition, the port aims to play a larger role in the development of LNG exports from the U.S. once the deepening project is completed.
"The timing is ripe as we are seeing significant growth in export of U.S. crude oil and we soon will start to export liquefied natural gas," said Charles W. Zahn, Jr., Port of Corpus Christi Commission Chairman.
Namely, the port has been in talks with the authorities from the Panama Canal about future cooperation on the ever growing LNG trade through the new Neopanamax locks as it eyes to capitalize on the greater export capacity afforded by the dredging of its channel.
In addition, the ongoing Harbor Bridge replacement project is expected to help the port make way for more LNG export facilities.
The LNG trade for the port is gaining ever more on importance following Cheniere's LNG sale and purchase agreements signed in February 2018 with China National Petroleum Corporation on the supply of 1.2 million tons of LNG, in part, through Corpus Christi Liquefaction.