Countdown begins for Jade well drilling as Empyrean hires COSL rig
Oil and gas company Empyrean Energy has awarded an Integrated Drilling Contract (IDC) for the drilling of the Jade exploration well offshore China to China Oilfield Services Limited (COSL).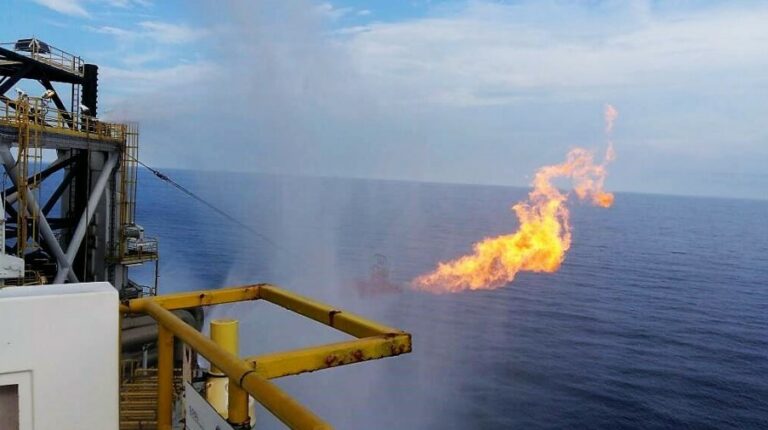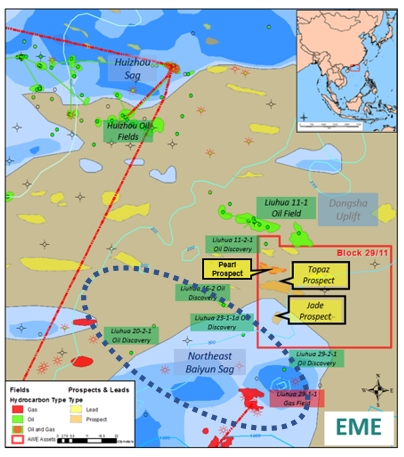 The Jade prospect is located on Block 29/11 where Empyrean is the operator with a 100 per cent working interest during the exploration phase. In the event of a commercial discovery, its partner, CNOOC, may assume a 51 per cent participating interest in the development and production phase.
Empyrean said on Thursday that, as part of the award process, it had agreed with COSL on all technical, commercial, and contractual terms. COSL has confirmed rig availability and a target spud date of 15 December to 30 December 2021.
Empyrean and COSL have now also agreed that there will be no further exceptions, qualifications or deviations to the technical, commercial and contractual terms and conditions ahead of signing the IDC. The drilling program and geological program are the only remaining items to be incorporated into the IDC. CNOOC approval was sought and provided ahead of the award.
As previously reported, Empyrean has already appointed AGR to complete a comprehensive well design and engineering project for the Jade prospect. The company then elected, based on AGR's analysis and recommendation, to use a four-string casing design for the drilling.
Empyrean had previously been quoted $18.5 million to drill the Jade well with testing of any oil column to be in addition to this amount. Following the well engineering and design work completed with AGR, the company has been working with COSL towards securing a rig and finalising costs for the well.
To this end, the parties have reached an agreement on a substantially reduced turnkey quote for the drilling of the Jade prospect of $12.3 million on a dry hole basis, an approximate 34 per cent saving on the initial quote. On a success basis, testing of any oil column has been quoted at $7.4 million.
Progress has also been made on other drill preparations including preparation of the drilling program, geological program, well site survey and various pre-drilling permits.
Empyrean in July 2021 raised gross proceeds of $6.92 million to secure a suitable drilling rig and order long-lead items, as well as for the company's general working capital requirements. However, the company will require further funding, via a joint venture, the exercise of warrants or from an equity raising in order to undertake the drilling of the prospect.
Jade prospect
The 2021 drilling campaign is targeting a conventional oil target in the Jade prospect, to which Gaffney Cline & Associates (GCA) assigned a Geological Chance of Success (GCoS) of 32 per cent. Subsequent to this independent assessment, the company completed a gas cloud study and post-stack seismic inversion study that it believes further mitigates risk and increases the GCoS to 41 per cent.
The Jade Prospect has a GCA audited mean in place potential of 225 MMbbl and a P10 in place upside of 395 MMbbl. Four recent nearby discoveries by CNOOC immediately to the West of the Jade Prospect are filled to their P10 potential or better. All four CNOOC discoveries have gas clouds showing in the overburden on seismic.
Empyrean CEO, Tom Kelly, stated: "This award of contract to COSL at approximately 34 per cent below our previously anticipated drilling cost estimate is a massive leap forward for Empyrean and the reduced drilling cost is effectively better than a 34 per cent JV style deal as there is zero dilution to Empyrean.
"The countdown to the drilling of the Jade prospect has begun. Locking in rig availability, finalising costs and setting a target spud date were all essential to securing the remaining funds required to drill the Jade Prospect whether that be by JV, warrant exercise or equity raise".