Deltic Energy rejects takeover offer from compatriot oil & gas investment firm
UK-based Deltic Energy, previously known as Cluff Natural Resources, has received and unequivocally rejected a takeover offer from the compatriot oil & gas investment firm Reabold Resources.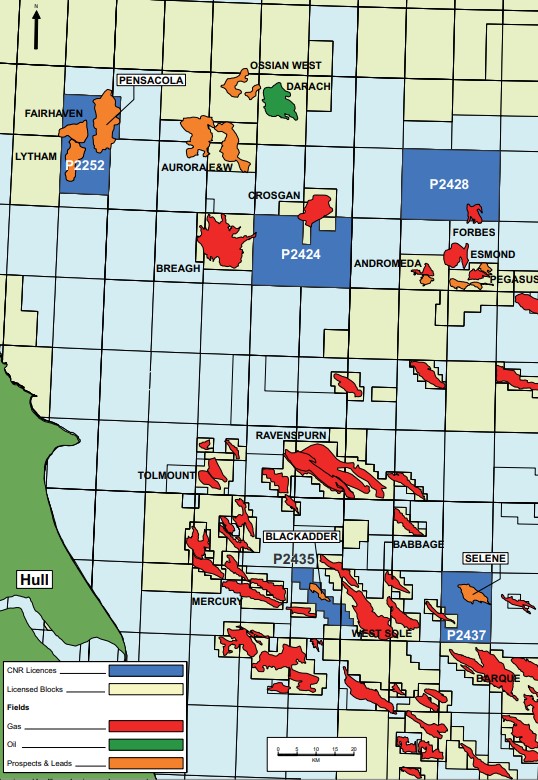 Reabold Resources on Wednesday said it was in the process of evaluating a possible all-share offer for the entire issued and to be issued share capital of Deltic Energy.
The possible offer under consideration and evaluation by Reabold is a securities exchange offer at a ratio of 1.5 Reabold ordinary shares for each Deltic ordinary share.
The exchange ratio would give an implied value for the entire existing issued share capital of Deltic of approximately £12.34 million ($15.6Mn).
The completion of the offer at the exchange ratio would result in Reabold shareholders holding approximately 76.2 per cent and Deltic shareholders holding approximately 23.8 per cent of the combined group's issued share capital.
It is worth reminding that Deltic has recently changed its name to reflect its transition in the company's main investments into a more operational phase.
'Synergistic benefits'
Reabold believes that the offer would deliver clear synergistic benefits and cost savings which should potentially serve to accelerate the delivery of the enlarged group's strategy.
In addition, Reabold believes that the complementary nature of the existing Reabold and Deltic portfolios, particularly in the emerging Zechstein oil and gas play underpinned by Reabold's recent West Newton discovery, should facilitate optimal capital deployment both within the proposed enlarged group's expanded portfolio and for potential new project investments.
Reabold further believes that on successful completion of a possible offer, Deltic shareholders would benefit from, inter alia, a diversified and highly active portfolio, as a result of exposure to the company's existing assets, whilst current Reabold shareholders would benefit from exposure to Deltic's high-impact, near-term portfolio in the North Sea.
The rejection
Deltic confirmed on Thursday that it had received an unsolicited and non-binding approach letter from Reabold on 14 July 2020, which it unequivocally rejected on 15 July 2020.
After consideration of the proposed offer with its advisers, the board of Deltic Energy rejected the offer for several reasons.
According to Deltic, the proposed offer does not place an appropriate value on Deltic Energy, given that it places no value at all on its significant non-cash assets, not least its share of two potential high impact exploration wells with their partner Shell and does not even reflect the existing cash balance of Deltic Energy.
Furthermore, the board of Deltic Energy does not believe there to be a strong rationale, commercial logic or sufficient operational synergies that would justify a combination of the two businesses.
Deltic also added that the proposed offer does not reflect the commercial and technical risks associated with the Reabold portfolio that Deltic shareholders would be exposed to in the event of a combination of the two businesses.
"The board of Deltic Energy has a detailed understanding of a number of Reabold's investments, in particular, the West Newton project, which gives us serious concerns in relation to the technical viability, materiality and limited potential upside associated with various of these projects", Deltic said.
Following the announcement made by Reabold, Deltic is now considered to be in an "offer period" as defined in the Takeover Code.
Related news
List of related news articles