DESFA's new floating storage unit receives first LNG cargo to supplement Greek winter energy demands
A floating natural gas storage unit (FSU) installed by Greek gas grid operator DESFA at the LNG terminal of Revithoussa has started operations, increasing the terminal's storage capacity by 70%.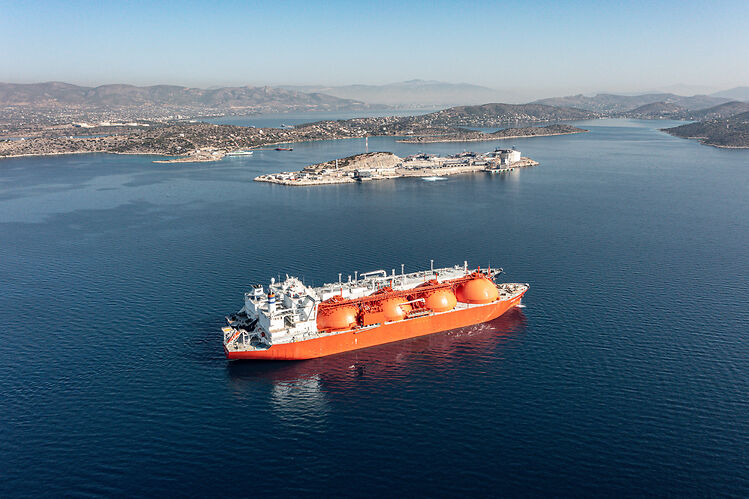 The start of the operation of the FSU was marked by the unloading of the first LNG cargo by MYTILINEOS on 7 November.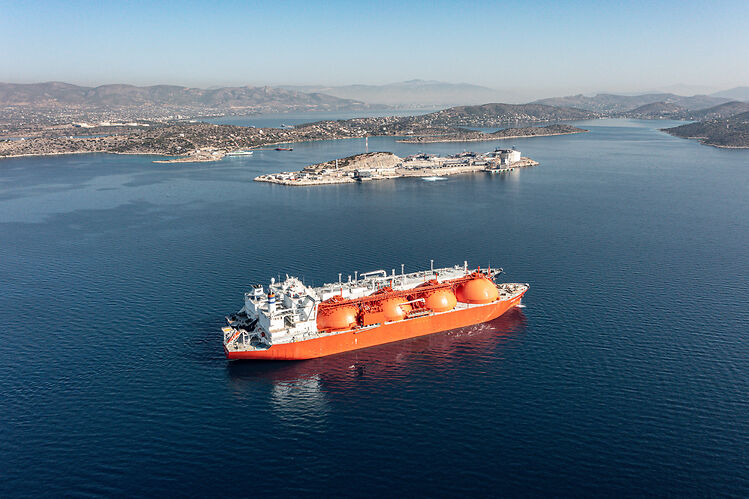 The transhipment of the 140,000 cbm LNG cargo was completed with a ship-to-ship (STS) process between LNG tanker GasLog Athens and LNG carrier Arctic Princess, which arrived in Megara Gulf for this purpose.
This was the first time that this procedure was carried out in Greek territorial waters.
As disclosed, the addition of the new floating tank was implemented in a record time following close cooperation between DESFA and the Ministry of Environment and Energy, the Ministry of Maritime Affairs and Insular Policy, as well as RAE, with the aim of strengthening the energy security of the country ahead of winter and in light of international developments.
The operation of the FSU, moored 700 metres from the terminal, increases the storage capacity of the LNG Terminal of Revithoussa from 225,000 cbm to approximately 370,000 cbm LNG in total, an increase of around 70%, DESFA said.
In addition, it offers the LNG facility extended flexibility in terms of receiving and unloading LNG cargoes, since it is now possible to simultaneously unload two LNG carriers (at the Revithoussa jetty and the floating unit), thus optimising the country's LNG supply chain and ensuring the required reserves for the smooth supply of the market during the coming winter.
CEO of DESFA, Maria Rita Galli, said: " … The start of the FSU's operation in Revithoussa with the unloading of the first cargo by MYTILINEOS is a very important milestone that comes as a result of exemplary cooperation, under pressure, with the relevant market players whom we would like to thank.
"We are satisfied that through our high technical expertise and our network, we are contributing significantly with yet another infrastructure to ensure the country's security of natural gas supply for the coming winter, while, at the same time, we are further strengthening the strategic role that the LNG terminal of Revithoussa plays in the wider region of Southeast Europe."
Follow Offshore Energy's Clean Fuel on social media: