DoE grants Non-FTA export permit to Eagle LNG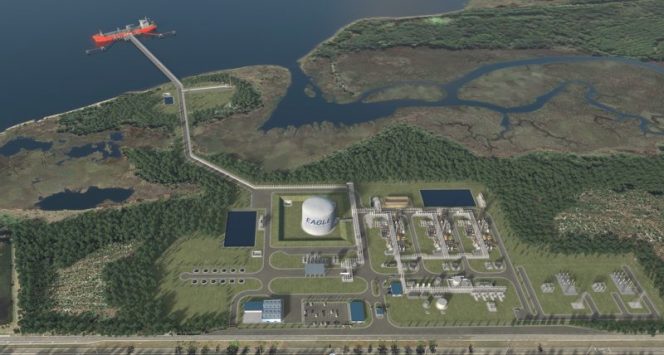 ---
The United States Department of Energy has issued an order granting Eagle LNG Partners a permit to export liquefied natural gas from its facility on the St. Johns River in Jacksonville, Florida. 
Eagle LNG initially requested a permit to export approximately 0.14 billion cubic feet per day of natural gas or 1 million metric tons per annum of LNG, by ocean-going LNG carriers, but later expanded the application by seeking a permit to export LNG in ISO containers.
The company sought a 20-year permit commencing on the date of first export, a notice by the DoE reads.
The regulator further noted that FERC issued the final EIS for the Jacksonville project in April this year.
Eagle LNG states that it designed the Jacksonville project to be small in scale to support the export of LNG to markets that cannot be served by large LNG carriers, such as constrained ports in the Caribbean.
The LNG to be produced by the Project is also intended for use in the domestic marine LNG bunkering trade at nearby ports, and for LNG vehicular fueling stations in Florida and other southeastern states.
The project will consist of three liquefaction trains each capable of liquefying approximately 44 million standard cubic feet (MMcf) per day of domestically produced natural gas, equivalent to approximately 0.33 mtpa of LNG.
The facility will include a marine LNG load-out facility, a 45,000-cbm LNG storage tank, a dock for small and medium-sized LNG carriers and bunkering barges and a truck load-out facility.
Eagle LNG anticipates completing anywhere between 40 and 100 tanker loadings annually. According to the project website, it is expected to start operations in 2021.