Dredging underway to free grounded Ever Forward
Dredging operations are underway to free the Evergreen Marine containership Ever Forward, stranded in the Chesapeake Bay for more than a week now.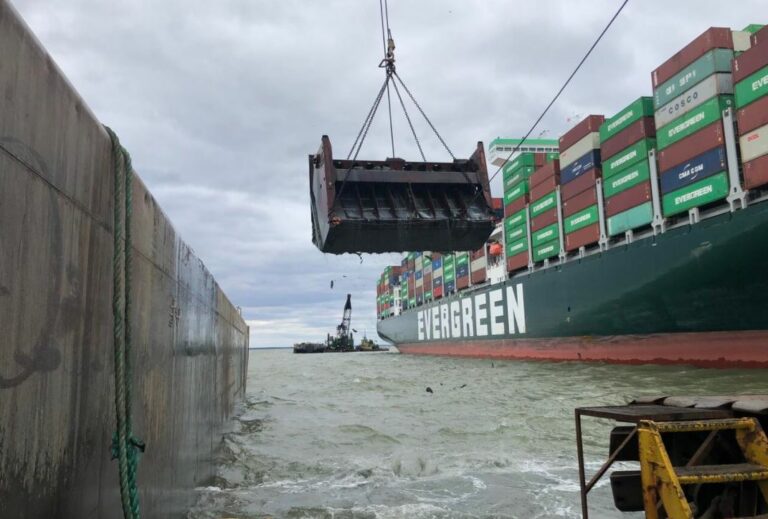 State and federal agencies have issued all permits for the work, said the Maryland Port Administration Executive Director, William P. Doyle.
Donjon Marine and Cashman Dredging will lead the dredging operations.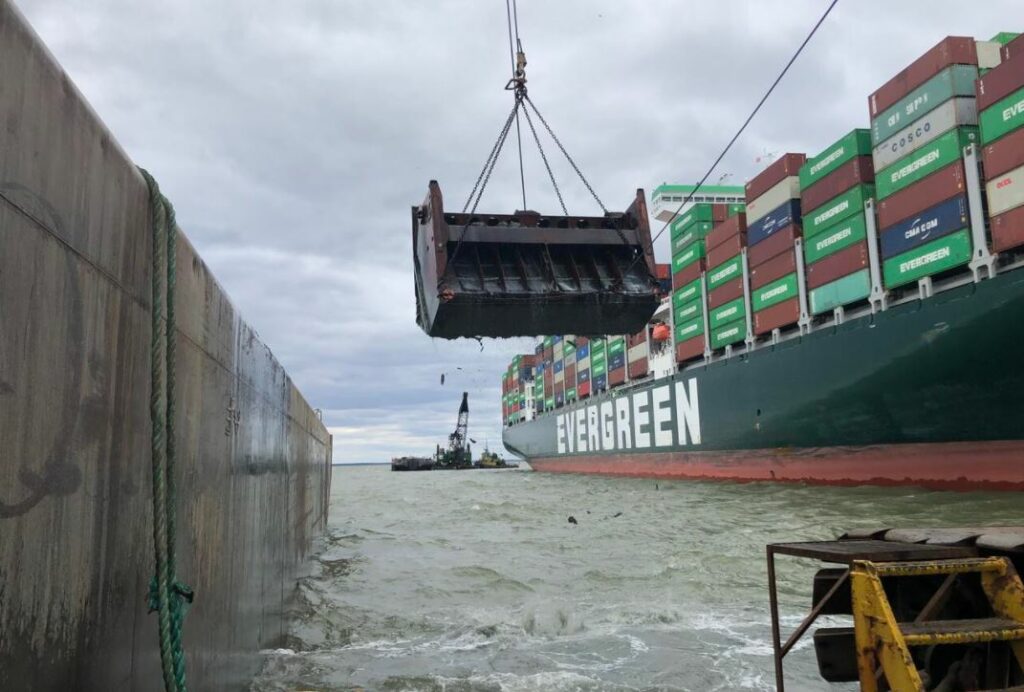 The Ever Forward's refloating plan involves:
dredging the bay's muddy floor,
releasing ballast to lighten the ship's load,
using tugboats and the ship's main engine to free the vessel.
Initial estimates show that it could take 7-10 days before the 12,000 TEU Ever Forward is being floated again.
All dredge material excavated during the work will be re-used for the beneficial use of rebuilding Poplar Island, added Doyle.
The massive 1,095-foot container ship ran aground off Pasadena in the Chesapeake Bay after leaving the Port of Baltimore late Sunday evening (at 20:40 on March 13, EDT) for her journey to Norfolk, Virginia.
The officials have not yet determined what caused the Ever Forward to run aground.