Dutch firm and partners to spend over €500 mln to develop North Sea gas field
Dutch E&P company ONE-Dyas, together with partners EBN and Hansa Hydrocarbons, has made a final investment decision for the development of the N05-A gas field in the North Sea. The decision involves an investment of more than EUR 500 million (about $482 million).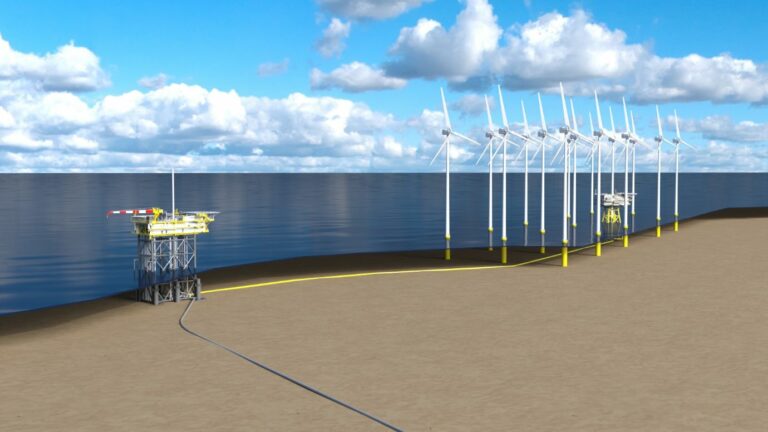 According to a Tuesday statement by ONE-Dyas, this makes it the largest investment in natural gas development in the Netherlands in the past 15 years.
As previously reported, the Ministry of Economic Affairs and Climate (EZK) awarded the final permits for the development of the N05-A gas field in the North Sea on 3 June.
The N05-A project is part of the so-called GEMS area, an area approximately 20 to 100 kilometres north of the Ems estuary. The N05-A platform will run entirely on wind energy from the nearby Riffgat wind farm, which reduces the carbon footprint of the project.
The Environmental Impact Assessment Committee concluded on 18 February 2022 that the environmental impacts have been sufficiently outlined, and that the utility and necessity of the N05-A project have been satisfied.
Chris de Ruyter van Steveninck, CEO of ONE-Dyas, said: "This is an important step for the energy supply of the Netherlands and Germany, providing safe and responsible domestic natural gas. With this investment decision, we have demonstrated that we are serious about the energy transition."
He also added: "We have agreed to produce natural gas from the GEMS area only as long as there is domestic demand for natural gas in the Netherlands and Germany."
To remind, following the beginning of the war in Ukraine, ONE-Dyas and the German government have been discussing potential natural gas production in the North Sea between the Netherlands and Lower Saxony in an effort to reduce the reliance on Russian fossil fuels.
For this project, ONE-Dyas is exploring opportunities for nature-inclusive construction, further system integration between wind and gas and opportunities that can contribute to research and nature development in the area.
ONE-Dyas emphasised that, in awarding the final permits, the Dutch Government expressed its confidence in the need and necessity of this North Sea natural gas. Germany also stated support for this project.
The company noted that the support of both countries has contributed to the project now entering a phase of concrete preparations and investments, which ensures that this domestic natural gas will be available to Dutch and German households ahead of the winter of 2024. The expected volume to be produced from the N05-A field and surrounding prospects is 4.5 to 13 billion Nm3.