Dutch Owner Fined USD 3.4 Mn for Beaching a Ship
Dutch ship owner Holland Maas Scheepvaart Beheer II has paid a price tag of almost EUR 3 million (USD 3.4 million) for having beached a vessel for scrapping in India.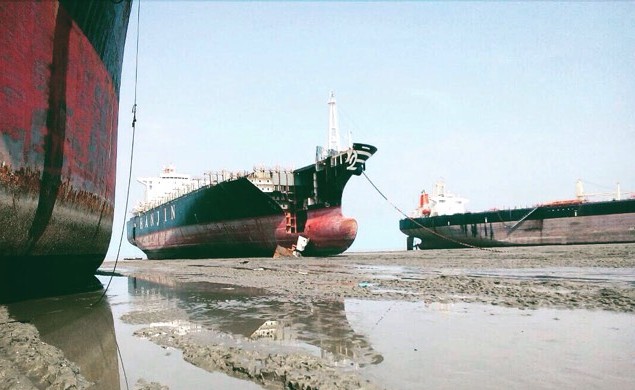 According to a report by NGO Shipbreaking Platform, the company has been fined EUR 780.000 and paid a settlement of EUR 2.2 million after it sold the HMS Laurence to a cash buyer in 2013.
The vessel ended up in Alang, India, where it was broken under conditions that "cause serious damage to the environment and expose the health of workers and the local population to grave danger," the association cited the Dutch Public Prosecutor.
Following criminal investigations on the illegal export of the vessel from Italy, the Dutch Public Prosecutor agreed to a settlement of EUR 2.2 million, the amount that Holland Maas Scheepvaart Beheer II had earned by selling the ship to the beaching yard.
The Prosecutor stated that it had accepted the settlement as the company has announced that it will take measures to avoid scrapping vessels on beaches in the future.
In March last year another Dutch shipping company, Seatrade, was convicted for having intended to scrap four vessels in India. Five subsidiaries of the company received fines, as did two of Seatrade's CEOs, who were also sentenced to professional bans.
Under the new legal regime, EU-flagged ships must be recycled only in safe and sound facilities included by the EU in the European List of ship recycling facilities. Beaching yards would not be accepted on the EU list as they fall short of the environmental and safety requirements that the Regulation sets, NGO Shipbreaking Platform noted.