Energean moves to buy Edison E&P
Greek oil and gas company Energean Oil & Gas has agreed to acquire Edison Exploration & Production (Edison E&P) from Edison for an initial consideration of $750 million.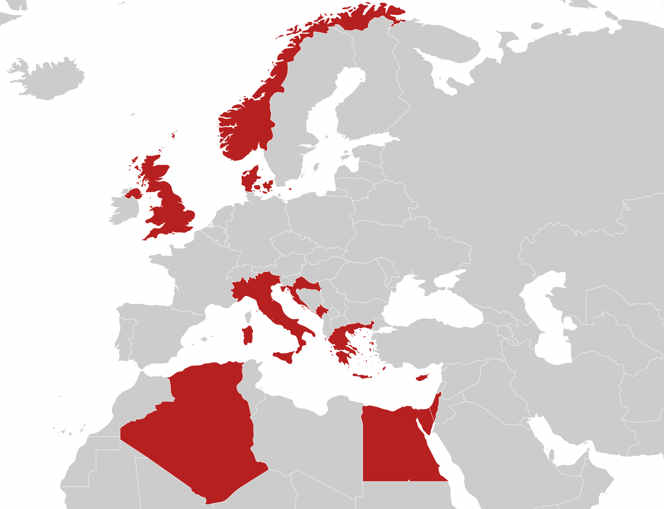 Energean said on Thursday that the initial consideration of $750 million will be adjusted for working capital, with additional contingent consideration of $100 million payable following first gas from the Cassiopea development (expected 2022), offshore Italy.
Additionally, Edison will be entitled to royalties associated with further potential developments in Egypt that would bring the aggregate value close to $1 billion. The transaction includes also the transferring to the buyer of all Edison future decommissioning obligations.
Edison E&P's portfolio of assets includes producing assets in Egypt, Italy, Algeria, the UK North Sea and Croatia, development assets in Egypt, Italy and Norway and balanced-risk exploration opportunities across the portfolio. The Edison E&P portfolio adds working interest 2P reserves of 292 mmboe and 2018 net working interest production of 69 kboe/d.
Energean explained that the acquisition of Edison E&P on attractive metrics is in line with Energean's strategy of creating an independent, gas-focused E&P company in the Mediterranean. It will significantly increase Energean's scale and diversification by adding a complementary portfolio of accretive development, appraisal and exploration opportunities, whilst immediately contributing EBITDAX and cashflow to support the enlarged group's strategic growth and medium term ambition to start paying a dividend.
According to Energean, the enlarged group will have a total of 639 mmboe of 2P reserves and will be one of the largest independent E&P companies listed on the London and the Tel Aviv Stock Exchanges.
The enlarged group is expected to produce more than 140 kboe/d in 2021, when the Karish and Tanin development project comes onstream, with a trajectory to approximately 200 kboe/d once the Energean Power FPSO reaches full capacity.
Energean noted that the majority of its and Edison E&P's gas is sold under fixed priced gas contracts, providing stability and predictability to cash flow, helping mitigate impact of oil price volatility.
Edison E&P brings 282 employees, which combined with the existing Energean team, will provide coverage of all key geographies of the combined portfolio.
Gas contributes 76% of Edison E&P's 2P reserves and 80% of its 2018 production, complementing Energean's gas-focused transition fuel growth strategy.
Edison E&P adds 2018 EBITDAX of $434 million and operating cash flow of $302 million, materially enhancing Energean's current cash flow ahead of Karish and Tanin first gas. It supplements the long-term profile with sustainable cash flows that are largely shielded from commodity price fluctuations due to the gas sales agreements in place and supports the company's medium-term ambition to pay a dividend.
The closing of the transaction is expected to take place by the end of 2019 and it is subject to customary conditions precedent for transactions of this kind, among which the Italian Economic Development Ministry approval.
Financing Edison acquisition 
The initial consideration for the acquisition is $750 million, to be adjusted for working capital, with additional contingent consideration of $100 million payable following first gas at the Cassiopea development. Edison will also receive an 8% royalty on profit production resulting from future discoveries made by upcoming exploration wells in the North Thekah Offshore and North East Hap'y Blocks, offshore Egypt.
The initial consideration will be funded through a $600 million committed bridge loan facility and up to $265 million of equity financing through the placing announced on Thursday. The total debt and equity capital raised has been sized to cover both the initial consideration and working capital requirements of the enlarged group.
The $600 million committed bridge loan facility is expected to be replaced in H2 2019 using a combination of a reserve based facility and/or corporate debt. The $100 million of contingent consideration is expected to be funded by the combined free cash flow of the enlarged group as well as any incremental reserve based facility and/or corporate debt capacity. Energean is also evaluating the potential sale of non-core assets of the enlarged group.
Energean also announced on Thursday the launch of a placing with institutional investors of new ordinary shares of 1 pence each in the capital of Energean to raise up to £211 million (approximately $265 million).
The net proceeds of the placing will be used to part-fund the acquisition, with the remaining acquisition consideration being funded through the committed bridge loan facility.
Mathios Rigas, Chief Executive of Energean, commented: "The acquisition of Edison E&P establishes Energean as the leading independent, gas focused E&P company in the Mediterranean with a mainly operated, low cost, gas weighted portfolio, with the capability, focus and team to prosper in our rapidly changing industry. It will diversify Energean into a multi-country, multi-asset, full-cycle E&P company with scale, material cash flows, significant growth and portfolio optionality."
Rigas added: "Together, our priority is to maximize the economic value of the combined portfolio, whilst retaining as a key priority delivery of Karish and Tanin First Gas into Israel in Q1 2021."