Energean sees uplift in Karish North volumes, adds to development plan
An independent competent persons report for Energean's Karish North field, located offshore Israel, has revealed a significant uplift to the company's previous best estimate of the field's volumes.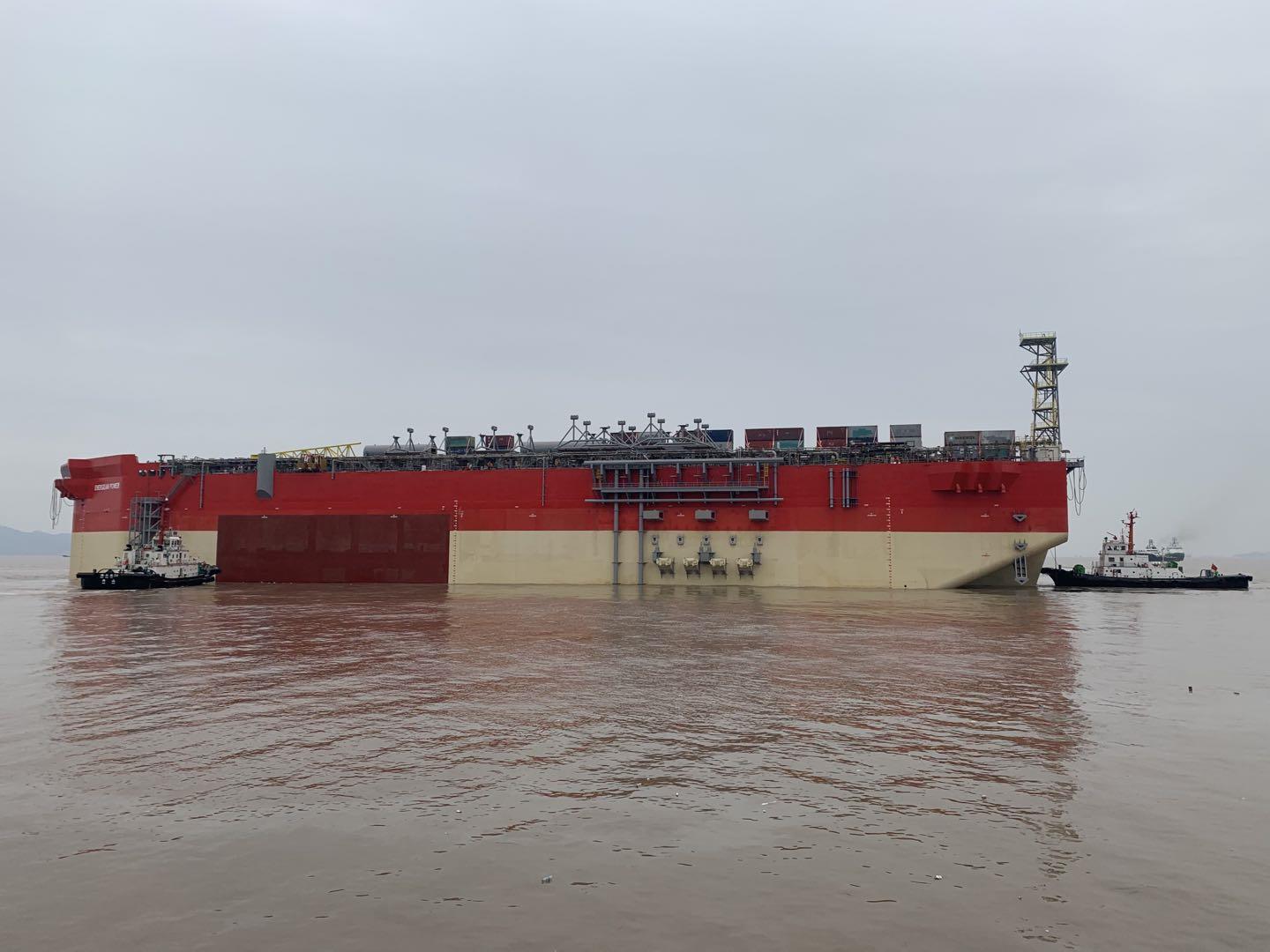 Energean has also submitted an addendum to its Karish and Tanin field development plan to include the Karish North to Israeli authorities.
Energean on Thursday announced the completion of an independent Competent Persons Report (CPR) by DeGolyer and MacNaughton (D&M) on the Karish North field and submission of an addendum to the field development plan (FDP) to the State of Israel's Ministry of Energy for Karish North.
Mathios Rigas, CEO of Energean, said: "I am delighted that 2C resources at Karish North are some 32% ahead of where we had initially expected. This has enabled us not only to convert 0.6 bcm/yr of contingent contracts into firm, but also to continue targeting additional gas sales opportunities that will be incremental to the 5.6 bcm/yr of firm gas sales that we now expect to deliver on plateau.
"We are very pleased to be developing a world-class gas resource of 700 million boe and look forward to more gas discoveries in our acreage in Israel and the wider Eastern Med region".
Reserves & resources
Following a full analysis of the results of both the Karish North discovery well and the side-track, D&M has certified that the Karish North field contains gross 2C contingent resources of 1.2 Tcf (33.7 Bcm) of gas plus 39.4 million barrels of liquids (Energean 70%), a total of approximately 250 mmboe.
According to Energean, this represents a significant uplift of 0.3 Tcf (8.5 Bcm) of gas plus 5.4 million barrels of liquids (approximately 60 mmboe) to Energean's previous best estimate of Karish North volumes. Best estimate Gas Initially In Place (GIIP) is now 1.7 Tcf (approximately 48 bcm).
FID in 2H 2020
In the CPR, Karish North resources are classified as contingent ahead of the final investment decision (FID) being taken on the project, which is expected during 2H 2020. Once FID has been taken, resource volumes are expected to be reclassified as reserves, to the extent that they are underpinned by GSPAs.
D&M's estimates are based on the results of the Karish North exploration and appraisal campaigns that were completed in 2019, coupled with an analysis of the recently re-processed and re-calibrated 3D seismic.
The uplift in resource volumes largely results from the new conclusion that the Karish East structure is a part of the Karish North and Karish North-East structures, which were included in Energean's original resource estimates. Following analysis of the re-processed and re-calibrated 3D seismic, Energean's internal view is aligned with that of D&M, that Karish North, Karish North-East, and Karish East form one structure.
Total, independently verified gross 2P reserves and 2C resources in the Karish and Tanin leases (Energean 70%) are now 3.5 Tcf of gas (98.6 Bcm) and 82 million barrels of liquids, a total of approximately 698 million barrels of oil equivalent. 
Two wells to develop Karish North
Energean has also submitted an addendum to the Karish and Tanin FDP, to cover the Karish North development, to the State of Israel's Ministry of Energy Technical Department.
Energean expects to take the FID on the project in 2H 2020, with first gas expected during 2022. The FDP addendum envisages that two wells will be required to develop the greater Karish North structure.
Phase 1 of the Karish North development will include the drilling of one well, tied back to the Energean Power FPSO, for the delivery of first gas in 2022. Phase 2 will include the drilling of a second production well around 2025, to optimise gas recoveries.
The FDP allows for the production of up to 300 mmscf/d through a dual flow line, which it is envisaged can be produced by a single well to start off with; Karish North reservoir properties are similar to those at Karish main.
It is also worth reminding that the Energean Power FPSO hull has recently sailed away from China and headed to Singapore for topside integration work.