'Energy saving will be crucial when it comes to the energy transition'
An interview with Julian Manning, the chief executive officer of Paradigm Group, regarding energy-saving during the time of energy transition.
---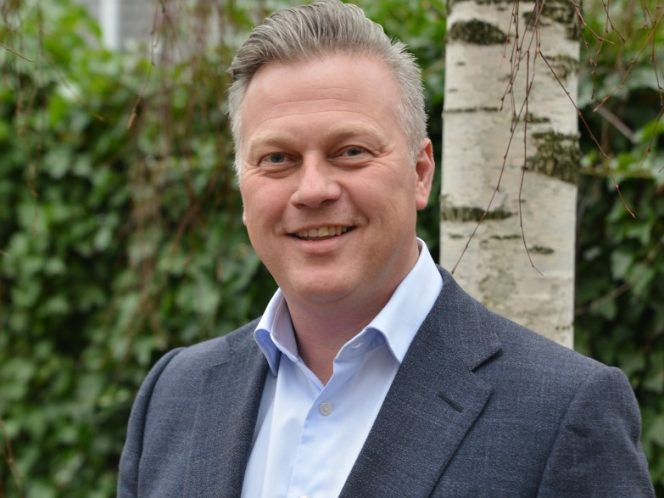 ---
Julian Manning is the CEO of Paradigm Group. The company specializes in innovative upstream oil and gas technologies covering Drilling Operations, Well Intervention, and Pipeline blockage removal.
"All our core developments disrupt conventional ways of executing operations. From understanding an industry issue, to creating an alternative solution we have to think outside the box and explore new ways of executing."
For over thirty years, Manning has serviced the North Sea. "I have been active in the oil and gas industry for the last three decades. In some ways the industry is very different and much more complex from when I started, and whilst in many ways little has changed."
What hasn't changed is the attitude of getting the job done, even though operational procedures are much more complex. As all successful companies in the oil and gas industry know, you are very much only as good as your last task. "The work has to be done safely and properly, striving for right first time. The industry is somewhat conservative and due to the high risks, both from a HSE and financial perspective, which means it is often not easy to implement change. That said, the prolonged downturn in activity since 2015 has driven a more open culture for change in order to lower the lift cost of oil and gas."
Digitalization
Parallel to this, automation and digitalization are growing rapidly and certainly making its mark on the work processes throughout the industry. "More data is available, providing an opportunity to use it smartly to make better-informed decisions." Manning points out that, although the industry has a conservative attitude to change, once it happens it moves at a rate of knots. A good example is in the nineties where the oil and gas business was one of the first to adopt email communication and databases in the work process. It literally moved away from paper telex and faxes to digital communication on a huge scale very quickly.
---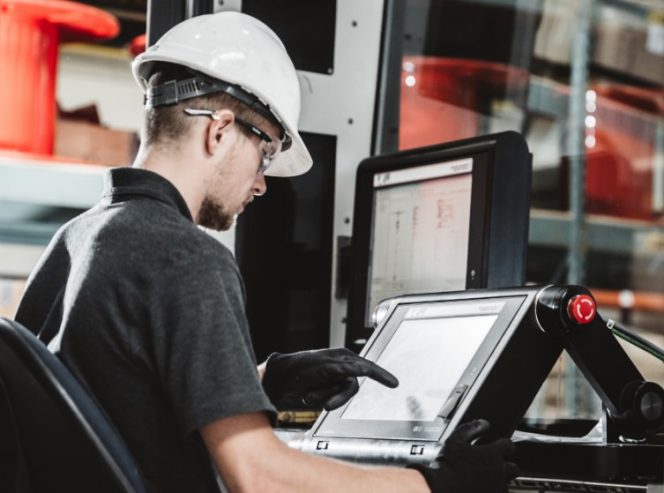 ---
What has also changed, is that fossil fuels have lost their innocence in terms of public sentiment. Climate change is on the front page of newspapers daily and pressure is growing on the operators to drive a clean energy future. The offshore platforms in the North Sea are now accompanied by wind farms and the energy transition is on the top of the political agenda in all countries surrounding the North Sea, "The fact is, at the moment, the world needs fossil fuels to run and will continue to do so for the next 30 years minimum. Our society cannot function without it. That does not mean that we, as an industry, should walk away from environmental stewardship and we quickly need to be more aware of our true environmental impact as an industry."
Offshore operations
Manning points out that, first of all, when it comes to the exploitation of hydrocarbons it should be done as clean as possible. "We have to think about the impact of our offshore operations and minimize their impact of the environment. New techniques, like ones developed by Paradigm Group, can help with that in day to day operations. Companies like ours give small wins in the way operations are executed but if they are globally adopted the impact becomes very significant. Another area being pursued by the industry rapidly, is the electrification of oil and gas platforms. There is a huge opportunity being pursued for some offshore installations to use the electrical infrastructure of wind farms to eliminate the use of gas-driven turbines that currently run 24 hours a day. It is not just the direct power savings and emissions, but the reduction in the support and maintenance that these turbines require to keep them operational."
The Paradigm Group, a Dutch-owned organization was established in 2009, to invest, develop and commercialize innovative upstream oil and gas technology products and services. Paradigm Group consists of four stand-alone companies: Paradigm Drilling Services, Paradigm Flow Services, Paradigm Intervention Technologies, and Paradigm Technology Services. Each of the operating companies is a stand-alone unit with unique technologies.
"As a company, we have strong track record for delivering innovative technologies", says Manning. "Even in this very challenging business climate, an aggressive R&D effort continues both on our own and in several joint development partnerships with major service companies and oil and gas operators."
Flow remediation
One of their innovative technologies provided by Paradigm Flow Services which specializes in flow remediation services is called Flexi-Coil, a miniature, flexible coiled tubing system to remove blockages and restrictions in pipelines and flowlines. The system can be used without disruption to oil and gas production.
"Although a lot of customers like the fact that they can stay in production while using the Flexi-Coil system, it also has environmental benefits. When operators have a problem with a blockage in a flowline, they do not have to use a large-scale vessel-based intervention to repair it. In addition, when pipelines are opened for maintenance the risks of leaks and spills dramatically increases."
Another product/service providing a smarter and more efficient way to operate in well intervention includes Paradigm Technology Services Slick-E-Line system, which combines the versatility and efficiency of traditional slickline with real-time data streaming capability of wireline.
"These smart technologies reduce the number of runs, rig up and rig downtime, thereby reducing rigs time, support vessels and helicopters. This saves energy and the impact of consuming it."
---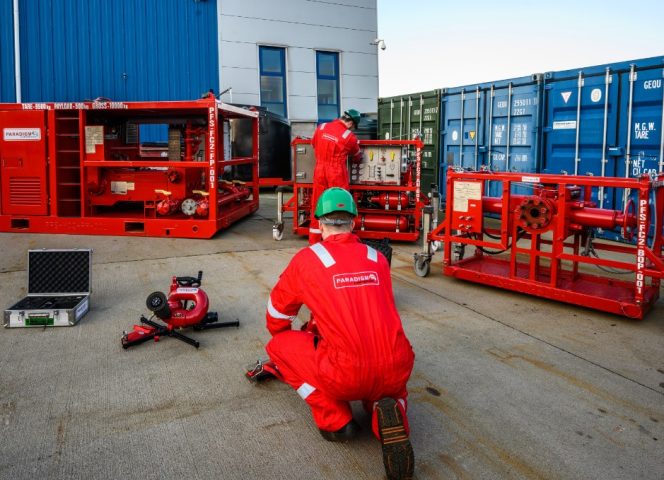 ---
Combined with our electric winches, Paradigm can half the carbon impact of conventional well intervention operations. This is a very attractive proposition for major operators to adopt globally due to the scale of activity in this part of the business.
Energy saving
When it comes to the energy transition, says Manning who drives an electric car, it is important look at the whole picture. "Energy-saving will be crucial when it comes to energy transition. Just think about our food and what journey it makes before it ends up on our plates. Those food miles, as a unit of measurement of the fuel used to transport it, is in some cases mind-blowing. I believe the world will live smarter as our habits evolve and data drives constant change."
In the offshore energy industry Manning believes that cross-industry initiatives are very important. "It brings opportunity, but we have to be open-minded. Think outside the box."
As an example, he explains the possibilities of carbon capture in empty wells and the production of hydrogen on platforms that are no longer in use.
"The reuse of those platforms has to be taken seriously. If we can use existing infrastructure for new developments, it will save a lot of energy if you look at the complete picture of an integrated energy infrastructure in the North Sea."
Another advantage in the collaboration between the different energy type stakeholders is the sharing of knowledge and experiences. "We are used to working in high-risk environments. The oil and gas industry has gathered a lot of valuable know-how in all those years operating at sea."
Experience is one thing, data another. "Digitalisation comes with a lot of data. I believe that all this big data will change our industry. Workflows will be based on automation, not on human intervention. Less humans and equipment will be needed at the workplace, this will save unnecessary logistics that will benefit the environment."
Big data
As an oil man, Manning is also curious about the outcome of big data environmental analysis and how that will look in the total picture of operations on the North Sea.
"I would like to see a comparison between renewables and fossil fuels when it comes to the total use of energy and ecological consequences. What is the true impact of all those wind turbines? The oil and gas business needs to better represent its carbon footprint and compare against other energy sources to get a better representation of the areas it can drive change towards a Net Zero offering and improve its public perception. Big data should make this transparent."
In closing, Manning says: "One metric that always resonated with me is the amount of energy in real terms that is in a barrel of oil. Consider that 1 barrel of oil contains the same amount of energy of approximately 8 years of hard labour in calories. If we could use it efficiently, oil is cheap when you consider that comparison. If we can recover and use oil and gas more responsibly and transparently, we can make the industry represent itself better in the minds of the general public and I believe that to be a mission-critical task for the industry in today's world."
---
Source: Navingo
Related news
List of related news articles