Eni contracts MODEC to provide new FPSO for project off Mexico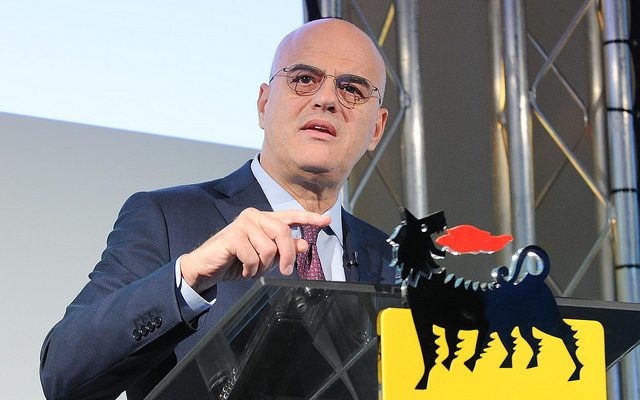 Japan's MODEC has received a Letter of Intent (LOI) for supply, charter, and operations of a floating production storage and offloading (FPSO) vessel from Eni in Mexico.
The LOI was received on October 3, 2018. The firm time charter period is 15 years with five one-year extension options. A purchase option is included.
MODEC said on Thursday that the FPSO will be deployed in the Offshore Area 1, about ten kilometres off the coast of Mexico at a water depth approximately 32 meters. The field operatorship is 100% owned by Eni Mexico. The Area 1 project is currently in the pre-development phase.
Namely, Eni's development plan for the discoveries of Amoca, Miztón and Tecoalli within the Offshore Area 1 located in the shallow waters of the Campeche Bay was approved by Mexico's National Hydrocarbon Commission at the beginning of August. This was achieved only 32 months after the company signed the Area 1 Production Sharing Contract (PSC), won in an international bid round, and 17 months after the drilling of the first well.
MODEC is responsible for the engineering, procurement, construction, mobilization, installation and operation of the FPSO, including topsides processing equipment as well as hull and marine systems. SOFEC, a MODEC group company, will design and supply the disconnectable tower yoke mooring system of the FPSO.
The FPSO will be capable of processing 90,000 barrels of crude oil per day, 75 million cubic feet of gas per day, 120,000 barrels of water injection per day and have a storage capacity of 900,000 barrels of crude oil. MODEC said that the first oil production by the FPSO is planned for 2021.
"We are extremely honored and proud to have been selected to provide and operate the FPSO for Eni Mexico," commented Toshiro Miyazaki, President and CEO of MODEC.
Phased development
According to Eni, Area 1 is estimated to hold 2.1 billion of oil equivalent in place (90% oil) in world-class reservoirs. The development will be phased, initially with an early production phase with startup planned in 1H 2019, through a well head platform located on the Miztón field. Production will be sent onshore through a 10" multiphase line and then treated at an existing Pemex facility. Early production plateau will be 8,000 barrels of oil per day (bopd).
Full field production will start in late 2020 using the FPSO MODEC will supply and two additional platforms, which will be installed on the Amoca field and on the Tecoalli field.
Area 1 production plateau will be 90,000 bopd from 2021. Total development capex are estimated at 1.9 billion dollars. Eni expects to take the Final Investment Decision (FID) in 4Q 2018.