Eni hits oil offshore Mexico
Italian energy giant Eni has made a new oil discovery in an exploration well located in Block 7 in the Sureste Basin offshore Mexico, using a Valaris-owned semi-submersible rig.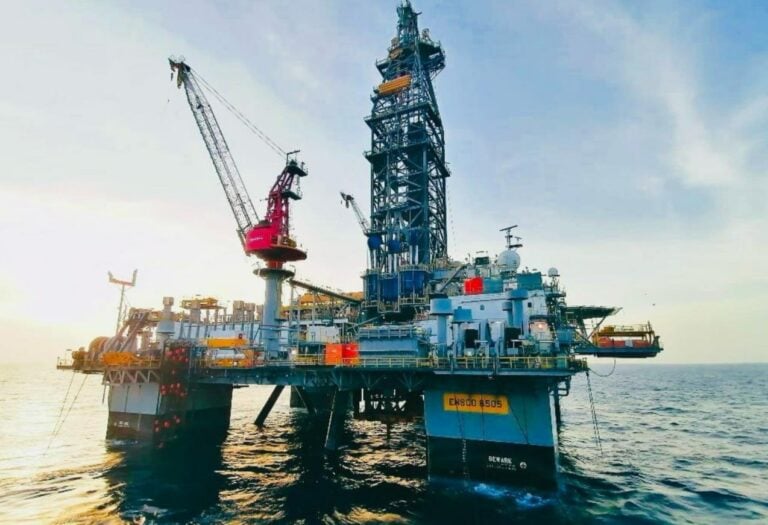 Eni announced a new discovery on the Yatzil exploration prospect in Block 7 on Friday, 17 March 2023. This prospect is located in the mid-deep water of the Cuenca Salina in the Sureste Basin, offshore Mexico. According to preliminary estimates, the oil major highlights that the new finding may contain around 200 million barrels of oil (MBoe) in place.
The exploration well was drilled with the Valaris-owned Valaris DPS-5 semi-submersible rig, which Eni hired on a three-well contract in 2022 for operations in Mexico. The rig started drilling this prospect in February 2023. The Yatzil-1 well is the second commitment well of Block 7 and the eighth one drilled by Eni in the Sureste Basin, located approximately 65 kilometres off the coast, and 25-30 km away from other discoveries.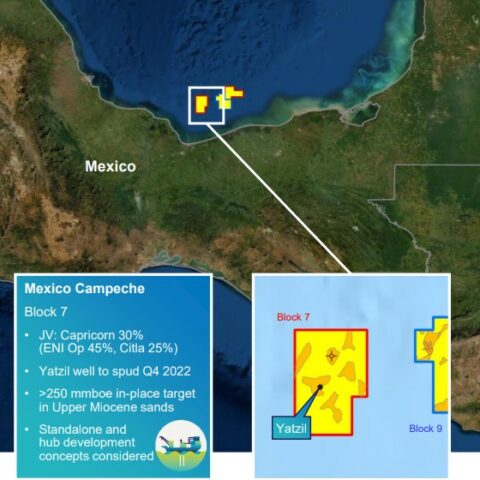 Furthermore, the Yatzil-1 well was drilled at a water depth of 284 metres and reached a total depth of 2,441 metres. Based on Eni's statement, the well encountered in excess of 40 meters of net pay sands with good quality oil in the Upper Miocene sequences with excellent petrophysical properties confirmed by extensive subsurface data collection.
This follows the Saasken and Sayulita discoveries in Block 10. The oil major believes that this discovery confirms the value of its Mexican asset portfolio, contributing to the potential synergic cluster development of several prospects located nearby.
The Block 7 Joint Venture consists of Eni (operator with a 45 per cent stake), Capricorn (30 per cent) and Citla Energy (25 per cent). Previously, Eni drilled an exploration well on Block 7, named Ehecatl-1 located 65 kilometres offshore in a water depth of 426 metres, which reached a total depth of 4,451 metres. The firm did not find hydrocarbons and the well was permanently plugged and abandoned in May 2020.
The Italian player claims that Mexico is a core country in its organic growth, and is currently producing more than 30,000 barrels of oil equivalent per day (boed) from the Area 1 phased development project, which is expected to be completed by 2025.
Moreover, Eni has been present in Mexico since 2006 and established its wholly-owned subsidiary Eni Mexico S. de R. L. de C.V. in 2015. Currently, the oil major holds rights in eight exploration and production blocks – six as the operator – all located in the Sureste Basin in the Gulf of Mexico.
Regarding Eni's recent activities, it is worth noting that the Italian giant more than doubled its annual profit in 2022, driven by elevated oil and gas prices and higher energy demand, especially in Europe, where the oil major contributed to strengthening energy security amid the gas crunch due to the Ukraine crisis.
In addition, the company unveiled a strategic plan forward, putting the diversification of energy sources' geographic mix at its core.