Ensco-Rowan: All water depths with truly global footprint
Offshore drillers Ensco and Rowan earlier this week announced they would merge to create an offshore drilling company with the broadest geographic presence of any offshore driller in the market. Norwegian oil and gas intelligence firm Rystad Energy agrees.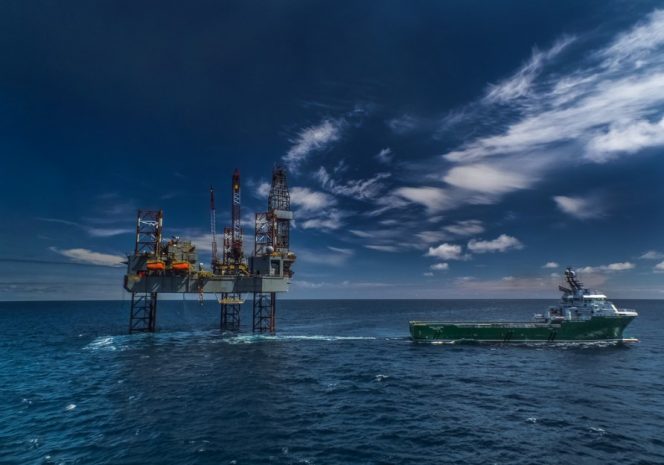 In a comment following the Ensco-Rowan merger announcement, Rystad labeled the deal as "A merger of equals," adding the merged company would be "an industry-leading drilling contractor capable of working across all water depths with a truly global footprint."
As previously reported, the merged company will have the world's largest offshore rig fleet, consisting of 82 drilling rigs – consisting of both jack-ups and floaters. Rystad has said that the combined fleet will have one of the most capable fleets in the industry.
Rystad has shared a graph showing the global spread of the two drillers' contracted offshore rig fleet.
"Through the merger with Rowan, Ensco will enter the harsh-environment Norwegian market where it had previously not had a footprint. This also creates the largest marketed, high-spec jack-up drilling contractor in the Gulf of Mexico. The combined company will be very well positioned to benefit from the upturn in the offshore drilling sector," Rystad said.
Large customer base
Rystad has highlighted the large customer base the newly-combined company will have as one of the main benefits of the merger. The customers are spread across majors, national oil companies and smaller independents.
"Many of the largest operators such as Saudi Aramco, BP, Chevron, ExxonMobil, and Shell as well as smaller operators like Cantium, GulfSlope, Fieldwood and Castex will now benefit from economies of scale and operational expertise across the globe," Rystad has said.
The combined company's balance sheet is estimated to have liquidity of approximately $3.9 billion, including $1.9 billion of cash and short-term investments providing financial flexibility. Total estimated revenue backlog for the combined entity is approximately $2.7 billion, excluding ARO Drilling's backlog.
Related:
Bassoe: Ensco and Rowan just created the mother of all offshore drilling rig owners
Consolidation among drillers paramount to a recovery, WoodMac says
Ensco and Rowan merger to create world's biggest offshore drilling company by fleet size
Related news
List of related news articles