Ensco and Rowan merger to create world's biggest offshore drilling company by fleet size
Offshore drillers Ensco and Rowan have announced an all-stock merger agreement creating an offshore drilling company with 82 offshore rigs in its fleet. The two drillers have said that the merger will create a driller with the broadest geographic presence of any offshore driller in the market. Rowan CEO will serve as the chief executive of the combined company.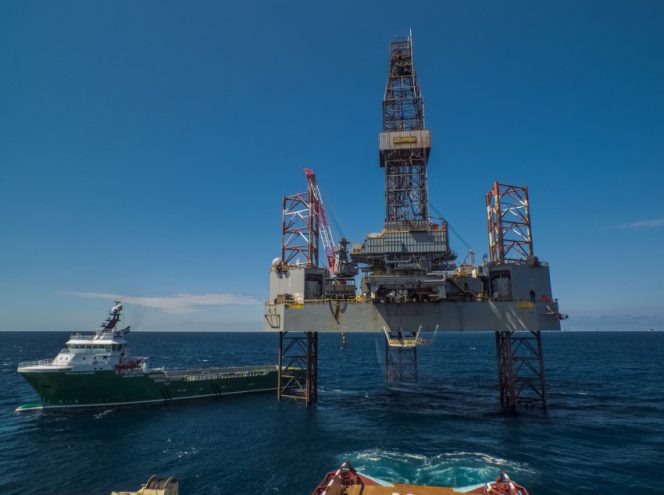 Rowan shareholders will receive 2.215 Ensco shares for each Rowan share. Upon closing, Ensco and Rowan shareholders will own approximately 60.5% and 39.5%, respectively, of the outstanding shares of the combined entity. There are no financing conditions for this transaction.
Per Ensco's statement, based on the closing price of each company's shares on October 5, 2018, the estimated enterprise value of the combined company is $12.0 billion.
The merger is expected to create $150 million in annual cost savings through synergies, made mainly from corporate and regional overlaps, supply chain efficiencies, and the standardization of systems, policies and procedures across the combined organization.

Rowan President and Chief Executive Officer Tom Burke, who will serve as President and Chief Executive Officer of the combined company, said, "We are excited to reach an agreement to combine our well-respected organizations, enabling both Rowan and Ensco shareholders to participate in the substantial value creation opportunities of a larger, more technologically-advanced and diverse offshore drilling company."
In a statement on Monday, the companies said the combination would bring together both companies' complementary businesses, "creating a leading offshore driller by fleet size, geographic presence, and customer base, with 82 rigs spanning six continents and collectively serving more than 35 customers, including the largest national oil companies, international majors and independent exploration and production companies."
While Burke will be the CEO of the merged company, Ensco's President and CEO Carl Trowell, will serve as Executive Chairman of the combined company.
Commenting on the merger, Trowell said the combination of Ensco and Rowan would create an industry leader in offshore drilling across all water depths, "with significant advantages to capitalize on future opportunities and better serve our customers."
"Ensco and Rowan share a common culture built around safety and operational excellence, innovation, technical expertise and customer satisfaction. Through this combination, Ensco shareholders will uniquely benefit from Rowan's strategic joint venture with Saudi Aramco, ARO Drilling, while all stakeholders will share in meaningful cost savings and even greater upside to improving market conditions as the industry recovery continues gaining momentum," he said.
The Saudi Aramco partner to the ARO Drilling joint venture has consented to the combination between Rowan and Ensco.
The fleet
According to the statement released on Monday, the combined fleet will consist of 28 floating rigs (semi-subs and drillships) and 54 jack-ups. The number includes two drillships and one jack-up rig under construction and does not include rigs which are part of Rowan's ARO joint venture in Saudi Arabia.
Within the fleet of 28 floating rigs are 25 ultra-deepwater rigs capable of drilling in water depths of greater than 7,500 feet, with an average age of six years – "establishing this fleet among the youngest and most capable in the industry."
According to Ensco, the combined fleet will also have the second-largest fleet of the highest-specification drillships in the industry, with 11 of these seventh generation ultra-deepwater rigs.
As for the jack-ups the 54-rig jack-up fleet will include 38 units that are equipped with "many of the advanced features requested by clients with shallow-water drilling programs," such as increased leg length, expanded cantilever reach and greater hoisting capacity. Among the combined company's jack-up fleet are seven ultra-harsh environment units and nine additional modern harsh environment rigs.
The date of the merger announcement comes almost exactly one year after Ensco completed a merger with Atwood Oceanics in October 2017, becoming the largest jack-up operator in the world at the time.
Also, the merger deal further consolidates the offshore drilling space. Just a little over a month ago, in September, Ensco's rival, Transocean, announced it would buy Ocean Rig in a transaction valued at $2.7 billion. To remind, earlier in 2018, Transocean also completed the acquisition of the floater specialist Songa Offshore.
Below is the breakdown of the current rig fleet sizes by major offshore drillers, as generated by VesselsValues' chart tool. Take note that the chart does not currently show the merged fleets of Ensco & Rowan and Transocean & Ocean Rig.
Offshore Energy Today Staff