Environmental assessment of Husky's Canadian drilling campaign underway
The Canadian Environmental Assessment Agency is conducting a federal environmental assessment for the proposed Husky Energy Exploration Drilling Project off Canada.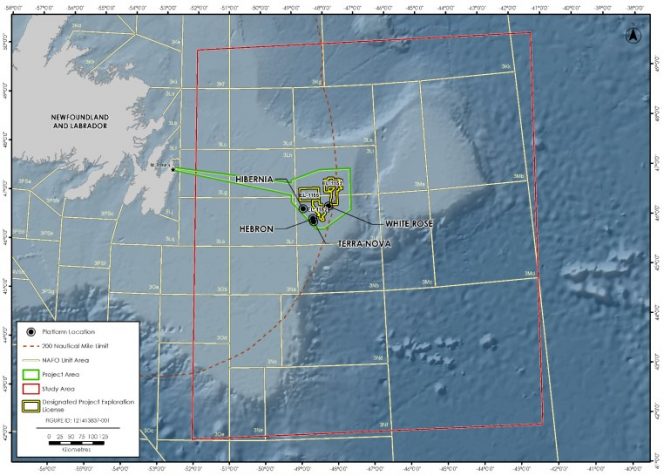 ---
Husky's drilling project is located 350 kilometers east of St. John's, Newfoundland and Labrador, in the Atlantic Ocean.
The Agency said on Thursday that it invited the public and indigenous groups to comment on the potential environmental effects of the project and the proposed measures to prevent or mitigate those effects as described in the proponent's summary of the Environmental Impact Statement.
The CEAA added that all comments, which must be submitted by November 10, 2018, would be considered in public.
The Agency will then prepare the draft Environmental Assessment Report and the potential environmental assessment conditions for the project.
The public will be invited to comment on these documents during a final public comment period on this project.
The proposed exploration drilling project would allow Husky Energy to determine the presence, nature, and quantities of potential hydrocarbon resources in exploration licenses 1151, 1152, and 1155 over a nine-year period – 2019 to 2027.
Within these exploration licenses Husky holds exclusive rights to drill and test for the presence of hydrocarbons, and to apply for and obtain a Significant Discovery Licence (SDL) or Production Licence (PL) to develop these areas if exploratory drilling proves to be successful.
Related news
List of related news articles