Equinor files key document ahead of plans to invest billions in UK oil and gas project
Norwegian energy giant Equinor has filed an environmental statement (ES) related to the development of its Rosebank oil field located West of Shetland to the UK authorities as one of the key documents ahead of making an investment decision.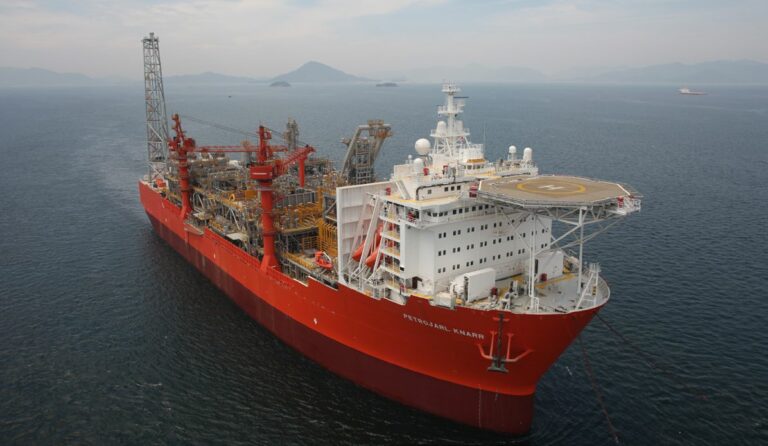 The company has also revealed that, if sanctioned, the project would create £8.1 billion of direct investment, including both the development, operation and decommissioning of the field.
The Rosebank field is a large undeveloped oil and gas asset in the UK with recoverable resources of more than 350 million barrels of oil equivalent. It is estimated that it will cost £4.1 billion to develop Rosebank and a further £3.6 billion in operating expenses.
On Thursday 4 August 2022 Equinor filed the ES for the Rosebank development with the UK regulator OPRED, detailing its plans for the project. However, the documents were subsequently removed from the government website. Offshore Energy has reached out to Equinor, asking about the reason behind this but we are yet to receive a response.
As previously reported, Equinor plans to make the Final Investment Decision (FID) for the project in 2023. The project will be developed with an already existing FPSO, currently known as Petrojarl Knarr, which has up to recently been working for Shell on the Knarr field in the North Sea off Norway.
The vessel, which was constructed to allow for electrification to be provided from shore, will now be reused for the Rosebank project and Altera Infrastructure is conducting a front-end engineering design (or FEED) work for its redeployment. Equinor claims that the reuse of the FPSO, as opposed to building a new one, will avoid 250 thousand tonnes of CO2 emissions.
The FPSO has a production capacity of 63,000 barrels of oil equivalent per day and a storage capacity of 800,000 barrels. It was scheduled to leave the Knarr field in May. According to the latest AIS data, it is currently located in Stord, Norway.
The development of the project has recently been brought into question following the UK government's introduction of the windfall tax, but Equinor dismissed these stories.
Billions in investments
Meanwhile, in an update released on Friday, Equinor released results from a socioeconomic study by Wood Mackenzie and Voar Energy, revealing that, if sanctioned, Rosebank is estimated to create £8.1 billion (about $9.8 billion)of direct investment, of which £6.3 billion (about $7.6 billion) is likely to be invested in UK-based businesses.
Furthermore, over the lifetime of the project, Rosebank will generate a total of £24.1 billion of gross value add (GVA), comprised of direct, indirect and induced economic impacts and it will have a significant impact on the UK production outlook.
In 2021, the UK only produced 57 per cent of the volumes required to meet oil demand and 41 per cent of national gas demand. From the first production in 2026 through to 2030, Rosebank could account for about 8 per cent of the UK's oil production. Putting things into perspective Equinor said that the project is expected to produce an average of 21 MMSCF of natural gas every day, equivalent to the daily average use of Aberdeen city.
Arne Gürtner, Equinor senior vice president Upstream in the UK and Ireland, reiterated Equinor's commitment to Net Zero by 2050 and readiness to invest to bring energy security while also transitioning to lower-carbon energy sources over the coming years with projects like Dogger Bank, the world's largest wind farm, as well as plans for hydrogen and CCS projects.
That said, Gürtner added that oil and gas will continue to play a vital role alongside these low-carbon systems for the next few decades. Therefore, Equinor aims to develop and operate projects such as Rosebank "with the lowest possible carbon footprint."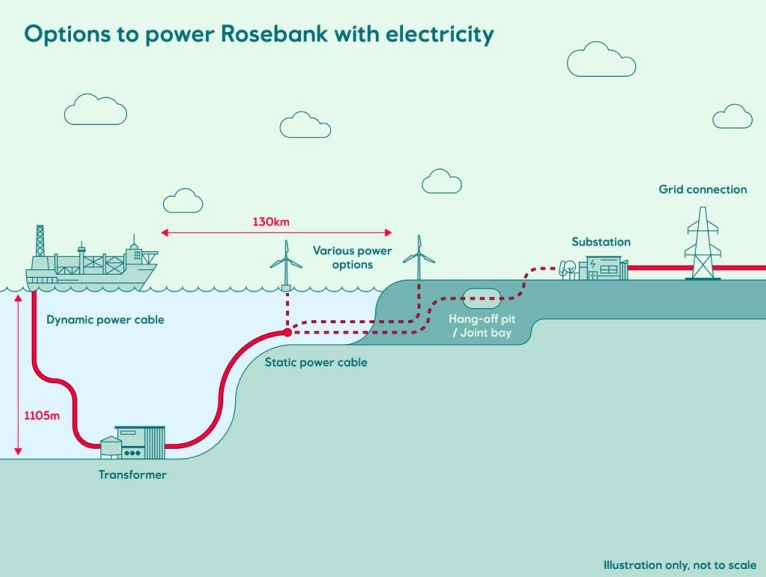 Effects on local supply chains
Rosebank will also have a major impact on local supply chains, industry and jobs according to the report. In excess of 1,600 jobs are estimated to be directly employed in the development of the project at the height of the construction phase in 2Q 2025. Peak UK-based employment – consisting of nearly 1,200 direct, indirect, and induced jobs – is observed in the following quarter.
Equinor and the Rosebank project partners are working to progress the project to a final investment decision in 2023 and the next steps will include obtaining consent for the project, which is subject to relevant regulatory approvals, including public consultation on the environmental statement.
Equinor's partners in Rosebank are Suncor and Ithaca Energy, which entered the project following the acquisition of Siccar Point Energy.