Equinor takes over Wisting discovery operatorship from OMV
Austrian OMV has agreed to transfer its operatorship of the Wisting oil discovery in the Barents Sea to Equinor for the development phase. OMV made the discovery offshore Norway in 2013.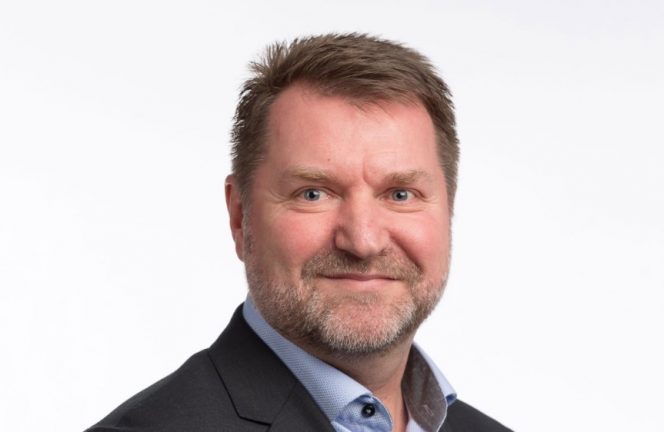 The two oil firms in June signed a memorandum of understanding (MoU) to cooperate on the Wisting development. Equinor and OMV have now agreed on the final cooperation agreement.
This transfers the operatorship of Wisting in the development phase to Equinor. Upon production start-up, the operatorship will revert to OMV (Norge). Equinor will lead the development project with OMV personnel seconded into the project organization.
"We are pleased to continue developing the Wisting field and will concentrate on finding the best development solution for the field development," says Geir Tungesvik, senior vice president for project development in Equinor.
The Wisting discovery (PL 537) is located in the Barents Sea, with volumes are estimated at 440 million barrels of oil. The discovery was made in 2013. The partners in the license containing the discovery are: OMV (Norge) AS (25%), Equinor (35%), Petoro AS (20%) and Idemitsu Petroleum Norge AS (20%).
OMV in January 2019 said the development concept being considered for the Wisting was an FPSO with a subsea production system consisting of 19 producers and 15 water injectors.  OMV then said that two FPSO concepts in the form of a circular and a ship-shaped hull were being matured, and the final concept selection in the license group was expected in 2020.
(The article continues below the map)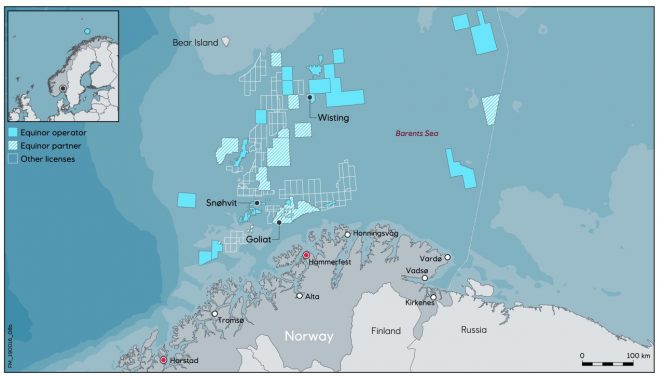 The Norwegian Petroleum Directorate has estimated that more than half of yet to be discovered oil and gas on the Norwegian Continental Shelf is in the Barents Sea. The rest is distributed between the Norwegian Sea and the North Sea. Two fields are currently producing in the Barents Sea, Snøhvit and Goliat. The field next in line to start the production in the Barents Sea offshore Norway in the Johan Castberg development, operated by Equinor.
The Johan Castberg (formerly Skrugard) field is situated approximately 100 kilometers north of the Snøhvit-field in the Barents Sea. The field will be developed with an FPSO production vessel. First oil is expected in 2022.