Evergreen Marine Corporation joins ship recycling transparency initiative
Evergreen Marine Corporation (Taiwan) Ltd. has become the eleventh shipowner to publicly disclose its approach to ship recycling through the Ship Recycling Transparency Initiative (SRTI) online platform.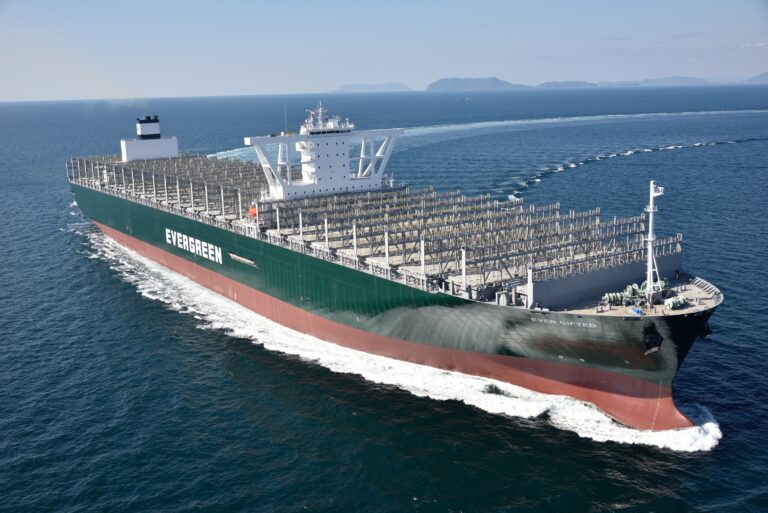 The Ship Recycling Transparency Initiative (SRTI) is an independent initiative hosted by the Sustainable Shipping Initiative. It reflects a collective effort that brings together the shipping industry, investors, cargo owners and broader stakeholders to improve ship recycling policy, practice and performance.
As an online platform, it promotes the exchange of information on ship recycling practices and guidelines, paving way for greater transparency in the maritime sector.
"We are committed to the planning of a completely sustainable life cycle for our vessels from design, construction, operation and ultimately to decommissioning. As such, we are delighted to join SRTI, through which signatories can share their ship recycling information via an online platform, helping the industry to improve its eco-friendly recycling policies and practices, and to work together in sustaining an 'ever green' global environment," the company said in a corporate statement.
Dismantling ships in an environmentally-sound manner is getting increasing attention from the public as well as the financial sector since the great majority of ships are still dismantled at Asian beaching yards, notorious for poor working and environmental standards.
However, there has been some progress from the industry as individual owners opt for green recycling and as regulations become more stringent, holding owners accountable for how they end their ships' lives.
This has predominantly been the case in the EU, with the entrance into force of the EU regulation on ship recycling, which requires EU flagged ships to be recycled at approved yards on the EU list.
However, there is still a lot to be done for the breaking yards in India and Bangladesh to upgrade their dismantling practices, as these two countries still account for the majority of global tonnage designating for dismantling.
"We believe transparency is a key driver of change in the ship recycling value chain," said Andrew Stephens, Executive Director of the Sustainable Shipping Initiative that hosts the SRTI.
"We welcome Evergreen Marine to the growing SRTI family that includes like-minded shipowners who are holding themselves to account before key stakeholders, including clients, investors, and the wider public."
The shipowner, headquartered in Taiwan, is the fifth signatory to join the SRTI in 2020, bringing the total number of signatories to 26.
The initiative's signatories include Maersk, CMA CGM, Hapag-Lloyd, Norde, Stolt Tankers, Swire Pacific Offshore (SPO), Teekay Corporation, China Navigation Company, and Wallenius Wilhelmsen group.