Exmar completes commissioning of Tango FLNG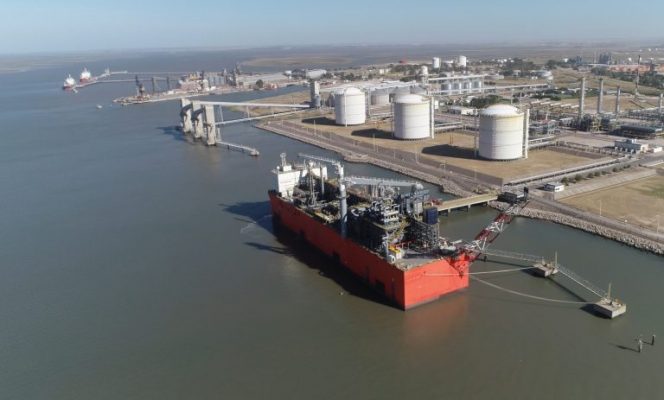 ---
Belgium's Exmar, the Nicolas Saverys-led shipowner, has completed the commissioning of the Tango FLNG in Argentina.
Exmar said that the performance acceptance tests on the Tango FLNG, formerly named Caribbean FLNG, were successful and that the first cargo was offloaded and would be exported out of Argentina.
"With this first shipment the start-up of the Tango FLNG is accomplished in record time following the contract signing in November 2018 and delivery acceptance of the unit in Bahia Blanca in February 2019," the company stated.
The floating LNG unit will produce LNG for export for the Argentinian energy company YPF over a 10-year period.
As far as YPF is concerned, the delivery of the first LNG cargo of about 25,000 cbm from the Vaca Muerta shale gas reserves marks the entry of Argentina to the select club of global LNG exporting nations.
It is worth noting that the unit is generating earnings since early May and is expected to be fully on stream after the Argentine winter season.
To remind, Tango FLNG started its journey from China to Argentina back in late December 2018. The vessel berthed in Bahia Bianca in early February 2019.