ExxonMobil spuds Delphyne-1 well, offshore Cyprus
The U.S. oil major ExxonMobil has started drilling an exploration well offshore Cyprus. This was confirmed on Friday by the country's Ministry of Energy.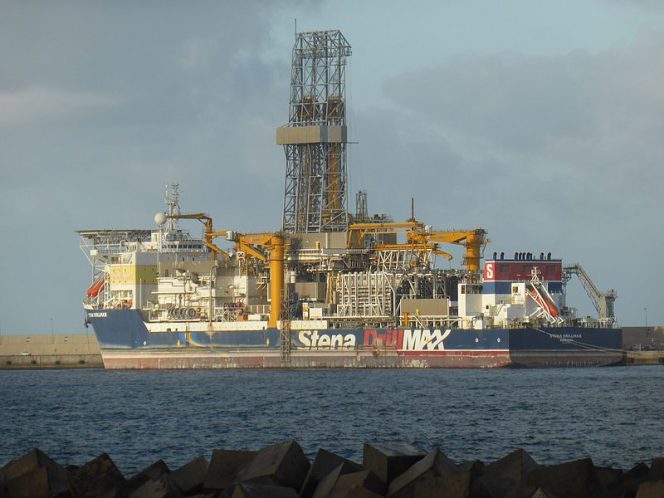 The ministry said Exxon had started drilling the drilling of "Delphyne-1" well in Block 10, within the Exclusive Economic Zone of the Republic of Cyprus.
Exxon is the operator of the Block 10, with its partner being Qatar Petroleum. The duo won the block as part of the third offshore licensing round in December 2016.
The U.S. company is using Stena Drilling's Stena Icemax drillship for the Delphyne-1 drilling. Water depth at the site is 1.973 meters.
This well is the first of two well the Block 10 partners have committed to drill as part of the contract signed with the Cyprus government.
According to Exxon's previous statements the contract includes a commitment from the ExxonMobil-Qatar Petroleum consortium to acquire 3-D seismic data (now completed), drill two exploration wells in the first license period, and work with the government of Cyprus to build skills and strengthen understanding of the petroleum business through focused training programs.
U.S. Assistant Secretary of State for Energy Resources Francis Fannon was in Cyprus on Friday where he met with the Cyprus Energy Minister Georgios Lakkotrypis.
He said he was on a regional trip, having arrived in Cyprus from Israel, and planning to visit Egypt next.
"We very much see the Eastern Mediterranean energy development as a region. This is my second stop. I was earlier in Israel, Cyprus now and then I will go on to Egypt to talk about energy development in the region. We view energy as a catalyst for cooperation and economic development an to benefit all the people in the region and Cyprus has a meaningful role to that end. We are very excited about the developments ongoing in the region and see great promise."
"During our discussion with the Minister we certainly were happy to see U.S. company involvement and continued opportunities here. With respect to Cyprus in particular, we reiterated the U.S. long-standing position of recognizing Cyprus' rights to develop its resource wealth in its EEZ and we also continue our long-standing position that we believe that resource wealth should be shared with all communities on the island equitably in the context of a comprehensive settlement.
"We continue to advance Eastern Mediterranean energy as a priority. This is hopefully will certainly won't be my one and only trip to Cyprus. I very much expect to be back here as we advance the broader energy cooperation for the region," Fannon said.
Offshore Energy Today Staff