Faroe Petroleum's Rungne well disappoints
Faroe Petroleum has failed to find hydrocarbons in the primary target of its Rungne exploration well in the North Sea offshore Norway.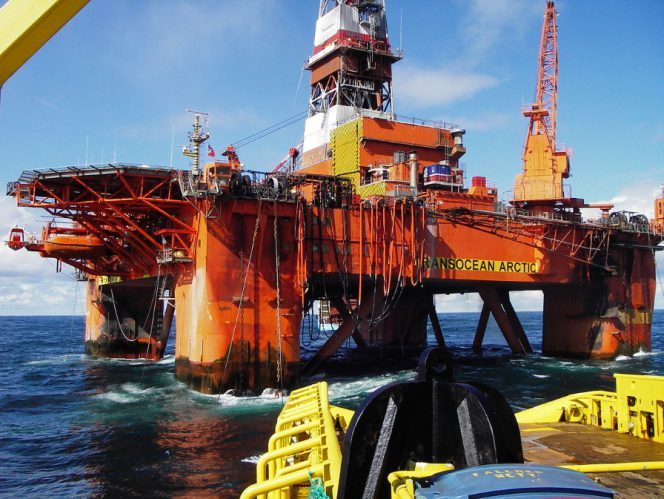 The company on Wednesday said the Rungne exploration well encountered a 56 meter gross (17-meter net) gas/condensate column in good quality interbedded Middle Jurassic Ness formation sandstones and 86 meters of gross water-bearing reservoir in the primary Oseberg formation target. No hydrocarbon contact was encountered within the Ness formation.
According to Faroe, the preliminary gas and condensate recoverable volume range for the discovery in the Ness formation is likely to be in the range of 12-75 bscf and 0.5-3.9 mmbbls respectively (combined 2.7-17.0 mmboe) "and therefore unlikely to be commercial in isolation."
Faroe had targeted the unrisked gross resources of c. 70 mmboe.
The Rungne exploration well 30/6-30 spudded on October 19, 2018, and was drilled to a total depth of 3,469 meters below sea level. Drilling operations were undertaken using the semi-submersible Transocean Arctic rig.
Graham Stewart, Chief Executive of Faroe Petroleum, commented: "In a six-well exploration program some disappointing outcomes are inevitable. Although no hydrocarbons were present in the main Oseberg target we are pleased to have encountered hydrocarbons in the secondary Ness target which provides new data."
"In addition to the ongoing Agar/Plantain well, results from which are expected shortly, Faroe's exploration program will continue over the remainder of the year with two further committed exploration wells in Norway: the Brasse East (Faroe-operated) and Cassidy wells."
The Transocean Arctic will move to Faroe's Brasse East well, where Faroes is hoping to add further incremental reserves to the existing 2P reserves of 30.7 mmboe (net to Faroe) for the planned Brasse field development. The unrisked gross resources targeted are 12.5 mmboe.