FARWIND's energy ship set for smooth sail into energy transition
Danish company FARWIND Energy has developed the energy ship, deemed as a disruptive technology for offshore wind energy conversion by being able to reach further than ever before.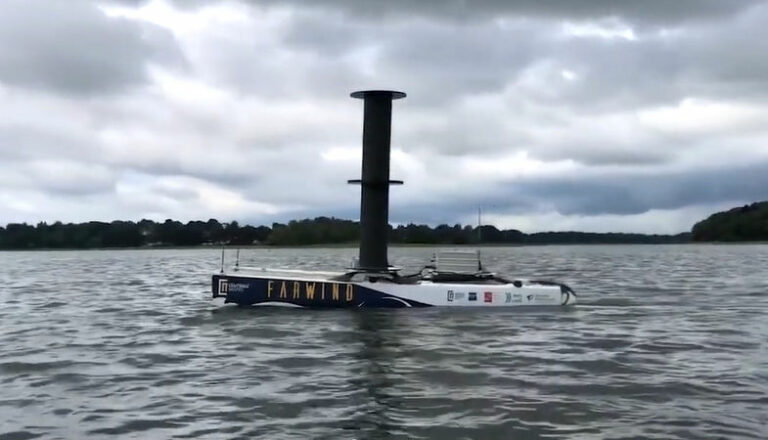 FARWIND Energy is a company which aims to be the first to capture and deliver far-offshore wind energy to the global market.
Its core technology is the energy ship, an autonomous vessel propelled by wind, which uses water turbines attached underneath the hull to convert its kinetic energy.
As the ship is not grid-connected, the energy is stored on-board. Depending on markets, the energy is stored in batteries or converted into green hydrogen or liquid fuel methanol.