Fincantieri delivers Clean Canaveral LNG bunkering barge to Polaris
U.S. shipyard Fincantieri Bay Shipbuilding has delivered the LNG bunkering barge Clean Canaveral to NorthStar Midstream's unit Polaris New Energy on 3 December.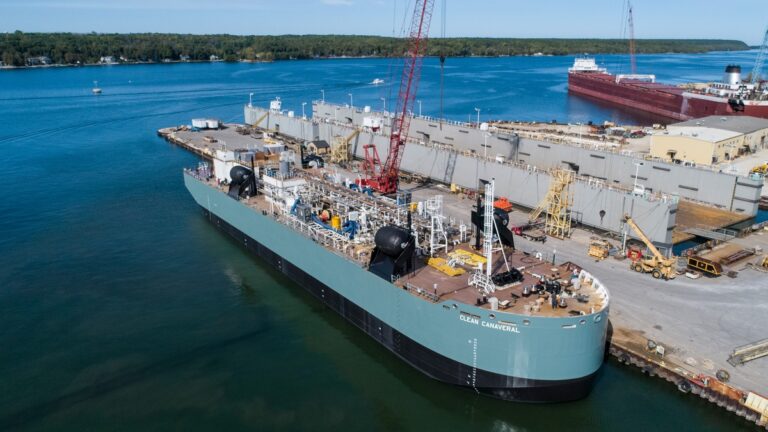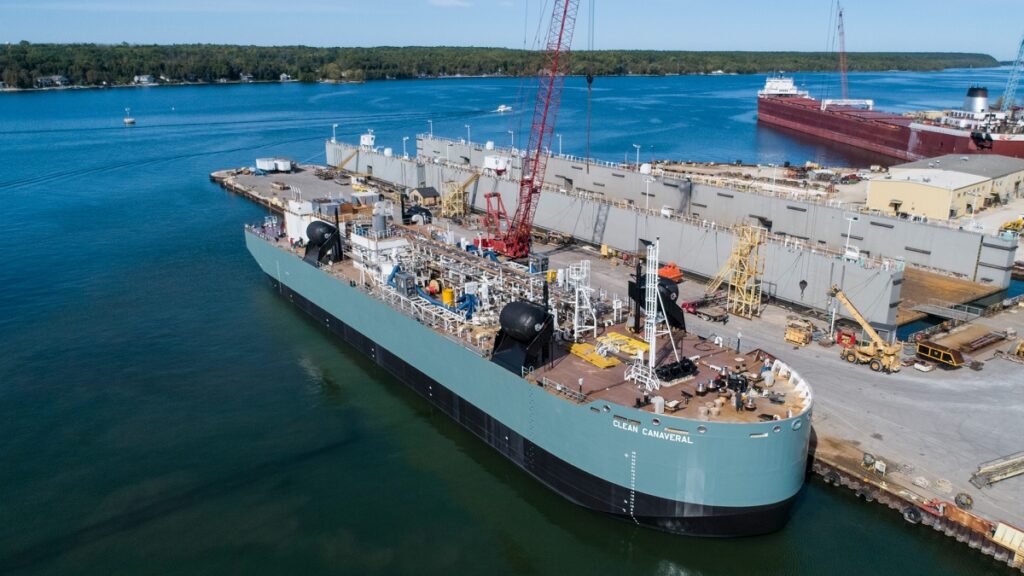 Fincantieri Bay Shipbuilding (FBS) built the LNG bunkering barge in Wisconsin for NorthStar Midstream's unit Polaris New Energy (PNE); or, to clarify, for its affiliate PNE Marine.
Clean Canaveral is the first out of the two LNG bunkering barges FBS is constructing for PNE. Wärtsilä provided a complete LNG cargo storage and handling system for both. Both will be capable of delivering fuel to both ocean-going and inland waterway vessels that run on LNG.
Furthermore, the 5,500 cubic metres articulated tug barge (ATB) is the largest ever built in the U.S.
"We are really proud to deliver this important vessel on time," said Craig Perciavalle, general manager of Fincantieri.
Representatives from Polaris New Energy also attended the delivery ceremony. Mac Hummel, CEO of Polaris offered comments to the ceremony, as well as Thomas Sullivan, senior VP of operations.
"When Northstar decided to enter the LNG bunkering business, we reached out to several shipyards for bids. But based on our past experience with Fincantieri, (…) my hope was we could come to terms with Fincantieri Bay," said Sullivan.
Fincantieri Bay Shipbuilding is on contract to build a sister vessel to Clean Canaveral; a 5,500 cubic metres ATB for Northstar and Polaris. This is in addition to other new construction and steady repair work in the Great Lakes.
The second barge will be able to load LNG from the major terminals thanks to an elevated manifold feature.