Finnish duo to study carbon-neutral biogas production
The Finnish technology group Wärtsilä and its compatriot Vantaa Energy have signed an agreement on a joint concept feasibility study for a power-to-gas facility.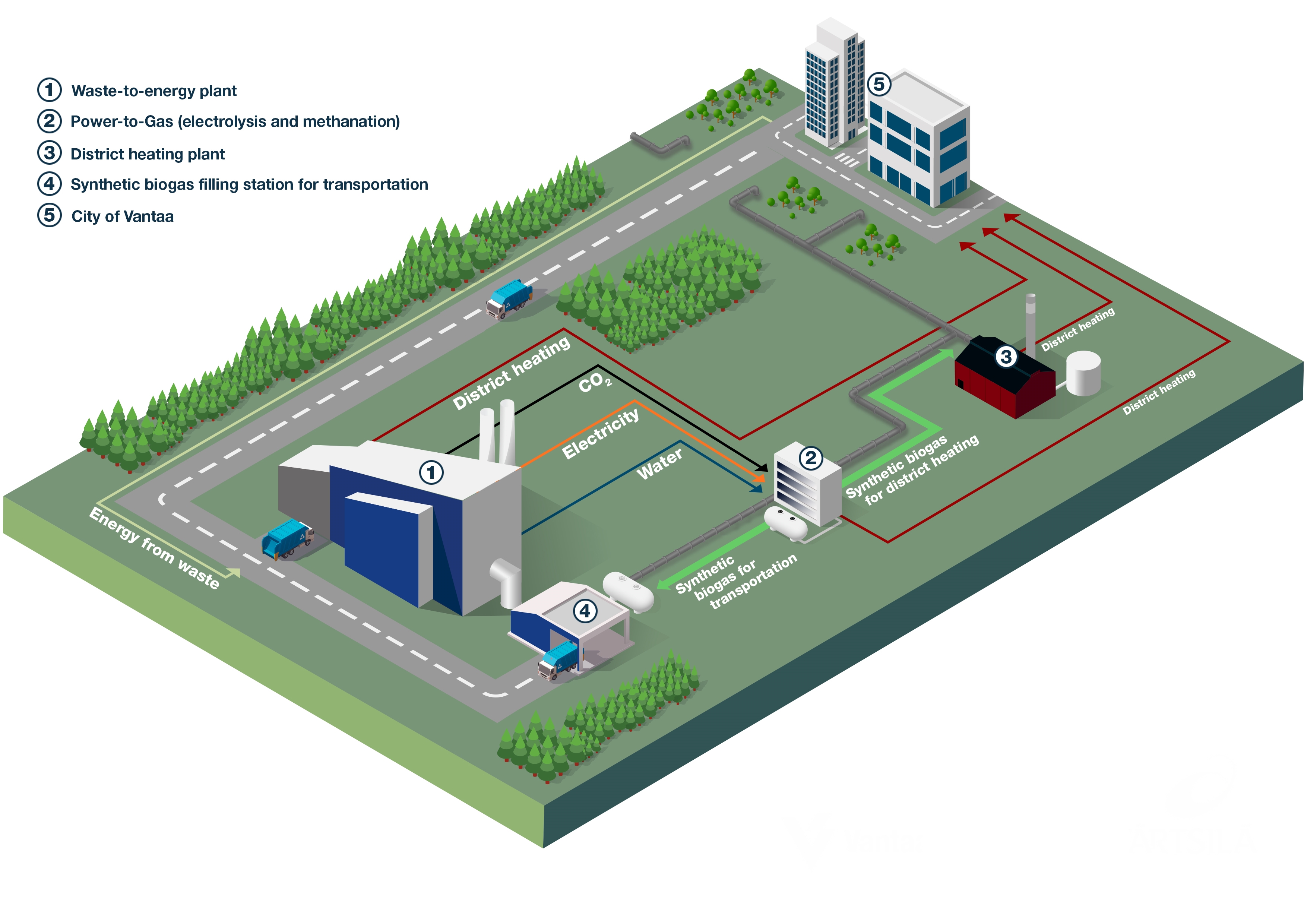 The facility would be located at Vantaa Energy's waste-to-energy -plant in the city of Vantaa, Wärtsilä said in its statement.
The power-to-gas facility would produce carbon-neutral synthetic biogas using carbon dioxide emissions and electricity generated at the waste-to-energy plant.
The purpose of the joint study is to confirm the optimal size of the project, the cost of synthetic biogas for district heating, and to understand the boundary conditions for project feasibility.
Once feasible, the parties intend to continue the joint development of the project towards a commercial-scale pilot project.
Synthetic biogas would replace the use of conventional natural gas in district heating, thereby reducing Vantaa Energy's carbon dioxide emissions.
"We need to take fast and determined action in order to stop the climate crisis. In this situation, we energy companies have a significant role to play. We have stepped up the pace, and we will end the use of coal already in 2022", said Jukka Toivonen, CEO of Vantaa Energy.

Related news
List of related news articles