First gas flows from Shell's field offshore Malaysia
Sarawak Shell Berhad, a subsidiary of the UK-headquartered energy giant Shell, has brought on stream a gas field in Block SK318, which is located approximately 200 km off the coast of Sarawak, offshore Malaysia.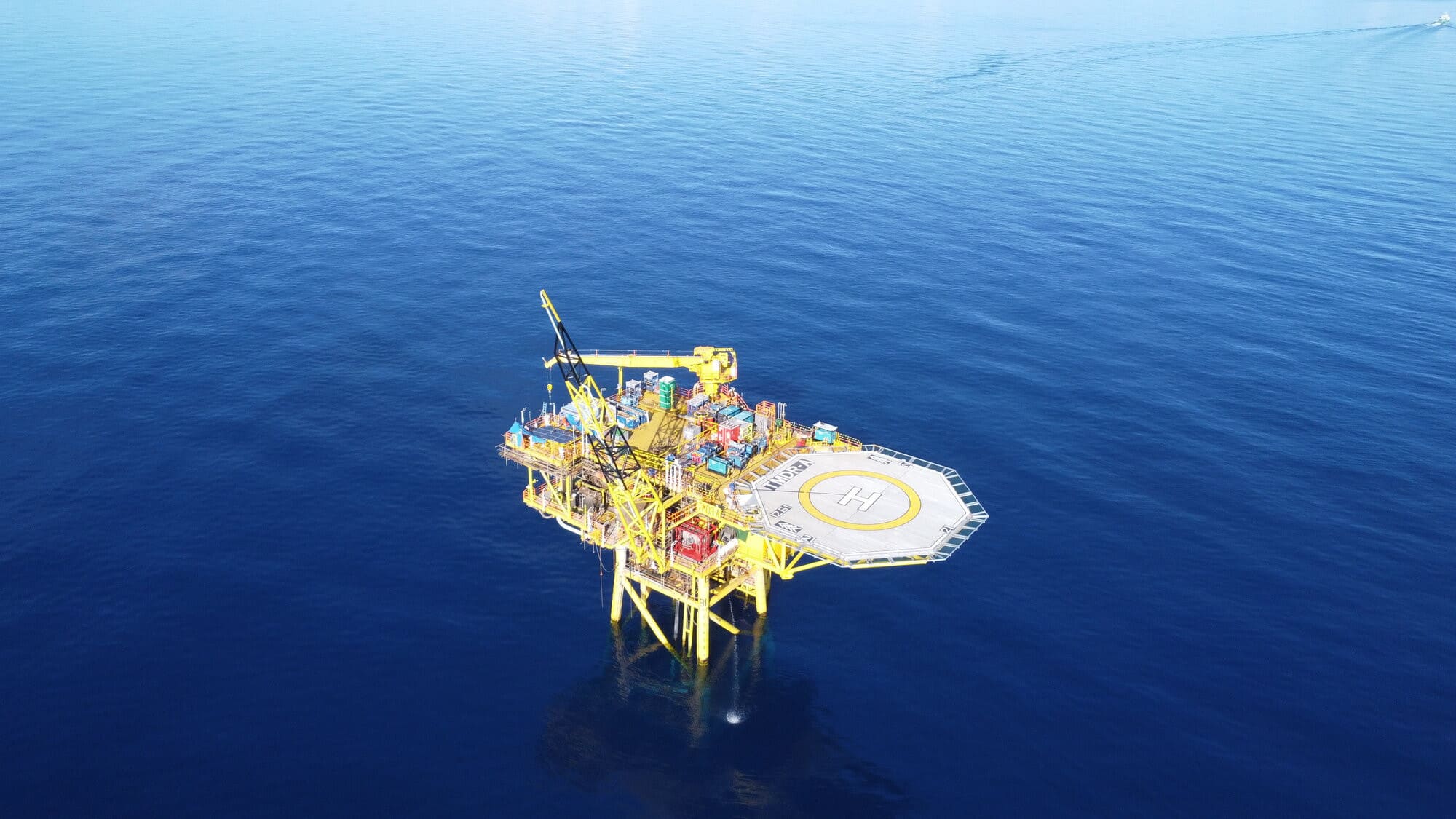 Block SK318 is operated by Sarawak Shell Berhad with a 75 per cent participating interest, in partnership with Petronas Carigali and Brunei Energy Exploration with 15 per cent and 10 per cent participating interests, respectively.
According to Shell's partner, Petronas, the Timi field in Block SK318 achieved its first gas production on 22 August 2023. This development comprises a new wellhead fixed platform connected to the F23 production hub via an 80-kilometre pipeline, which is installed in water depths of about 143 metres. This is considered to be Malaysia's deepest fixed platform to date.
Mohamed Firouz Asnan, Petronas Senior Vice President of Malaysia Petroleum Management (MPM), commented: "We are pleased that Shell was able to optimise the development of Timi, a platform capable of producing up to 300 million standard cubic feet per day (mmscfd) using less than 5kW of continuous power generation."
Petronas explains that both the topside and substructure were fabricated locally, designed to be unmanned, and powered by a solar and wind hybrid power energy system. The adoption of cleaner energy sources to power Malaysia's offshore facilities is a key component of MPM's strategy for creating a more sustainable upstream industry.
"We are extremely proud of our partnership with Block SK318 contractors and their service providers, who persevered in completing the project within the short period of two years since FID during the period which coincided with the recovery post-Covid-19 pandemic," added Asnan.
Recently, Shell unveiled plans to spend around $40 billion on its Integrated Gas and Upstream businesses while investing $10-15 billion from 2023 to 2025 to support the development of low-carbon energy solutions, including biofuels, hydrogen, electric vehicle charging, and carbon capture and storage (CCS).
The oil major believes that LNG is set to play "an even bigger role" in the energy system of the future than it plays today. In light of this, the company also disclosed its intention to spend about $13 billion a year during this decade on oil and gas with a focus on LNG, which adds up to potentially over $100 billion in total by 2030.
Petronas is also actively searching for more hydrocarbons, as illustrated by a drilling campaign, which unveiled multiple new oil and gas discoveries in five blocks off the coast of Sarawak, Malaysia. In addition, the firm is taking deliberate steps to build a resilient and sustainable portfolio to support the transition towards lower carbon energy sources.
In line with this, the Malaysian giant is developing, testing, and piloting a suite of technologies at its first offshore CCS project set for CO2 injection in 2025.