FlexIQ Delivers Flexible Risers Life Extension Project for Shell
The partnership between Innospection and Intecsea – FlexIQ has achieved an industry first, combining inspection data with a fully simulation-based irregular wave approach for enabling the life extension of flexible risers.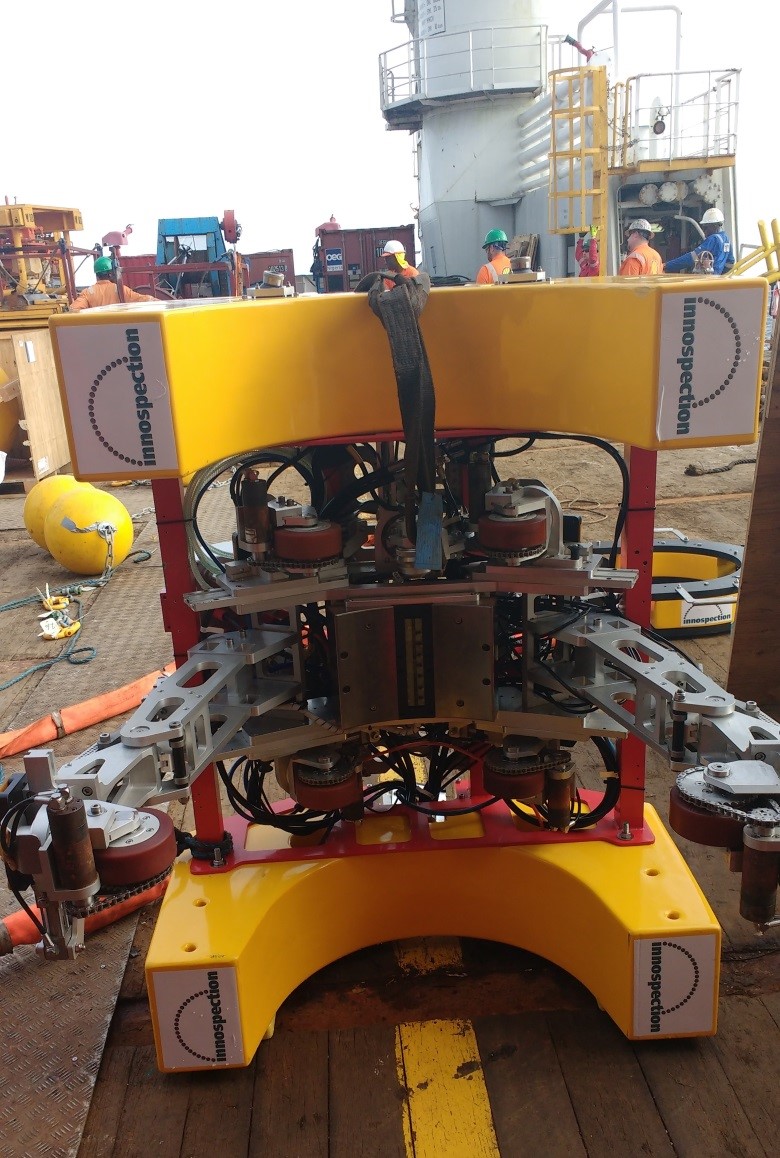 Namely, FlexIQ has provided life extension assessment for flexible risers based on simulations advised by inspection data.
This has been used for Shell Nigeria's two Bonga flexible risers.
"Our offloading system is configured with flexible pipelines which are designed for onerous loadings and stresses. Assessing and assuring its integrity regularly is very important for our safe operations," said Naren Ramaiah, Head – Pipeline & Integrity, Shell Nigeria.
This technique combines the two proprietary technologies: the MEC-FIT inspection tool and the FLEXAS numerical solver which allow high-resolution stochastic fatigue life to be captured based on realistic conditions.
Shell Nigeria commissioned the FlexIQ team to determine the current condition of their flexible risers and provide recommendations for the future safe operation of the Bonga Oil Offloading Risers located offshore Nigeria. Bonga has been producing since 2005 and the risers are currently 15 years into their original 20 year design life.
FlexIQ has been used to re-evaluate the design life and determine the suitability for life extension of the risers. The MEC-FIT inspections detected no wire corrosion damage, leading to the FLEXAS irregular wave simulations predicting low rates of fatigue accumulation. Embedding the inspection and analysis results into a risk based framework enabled operational risk to be quantified. The analysis predicted safe and reliable operation of the assets well beyond the original design life.
Andreas Boenisch, Group managing director, said: "The whole project was very successful and saw us achieve major results for our client to support life time extension.
"Our technology overcomes a challenge many operators face when assessing the integrity of their asset's flexible risers because they are hung-off subsea and cannot have annulus testing performed, making it challenging to assess the integrity of them. In the case of the Bonga asset, Innospection provided a solution to this which produces valuable data which can be analysed to ensure risers are fit for purpose."
Dr. Kirsten Oliver, Asset Management Lead for INTECSEA stated: "Interpreting and embedding inspection results into the advanced simulation process has enabled us to truly represent the assets' condition using state of the art numerical solutions to provide a risk based approach to flexible riser integrity."