Following growing offshore wind demand, DEME subsidiary charters Mainport Geo
DEME Group's subsidiary G-tec has signed a multi-year charter agreement with Irish Mainport Holdings for its DP2 survey vessel Mainport Geo, following growing demand from the offshore wind industry.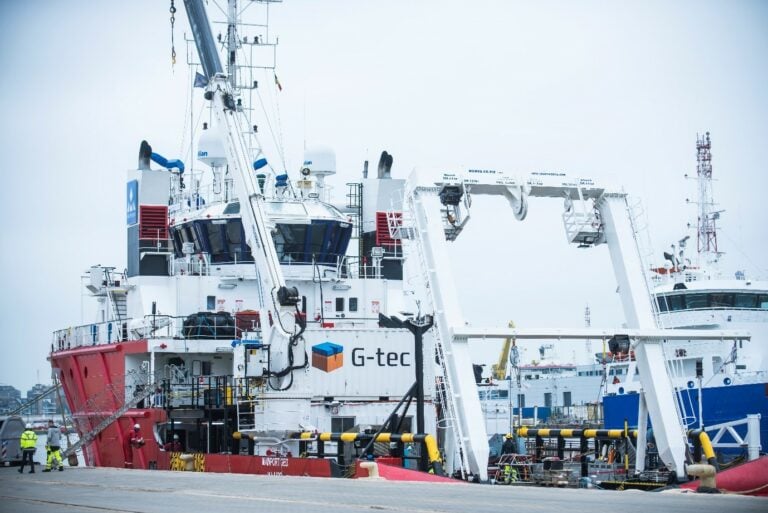 G-tec said that the new vessel will enable it to further enhance its site investigation techniques.
The 50-meter-long Mainport Geo underwent modifications in 2021, which included fitting it with a 15-tonne A-frame, a robust side pole, a hull-mounted dual-head Kongsberg multibeam, and survey rooms.
According to the Belgium-based company, the vessel is the ideal size for North Sea conditions and is extremely stable and maneuverable, with a spacious deck and comfortable accommodation for 35 crew and survey specialists.
It is set to shortly be deployed to survey one of the ScotWind offshore wind farm sites.
"By having an asset like this we are helping marine players de-risk their projects by providing valuable insight, allowing them to take informed decisions. G-tec collects huge amounts of data, which is generated by multiple advanced sensors and then processed and interpreted by our team of experts," said Thibaut Debouche, G-tec's General Manager.
"We aim to deliver the right information, at the right time. And to collect this data, we need the right vessel equipped with the most advanced sensors in the industry."
Follow Offshore Energy's Subsea on social media: