Fresh deepwater gas discovery for Shell offshore Colombia
UK-headquartered energy giant Shell has made a natural gas discovery in the Gorgon-2 exploration well, drilled in the deep waters offshore Colombia.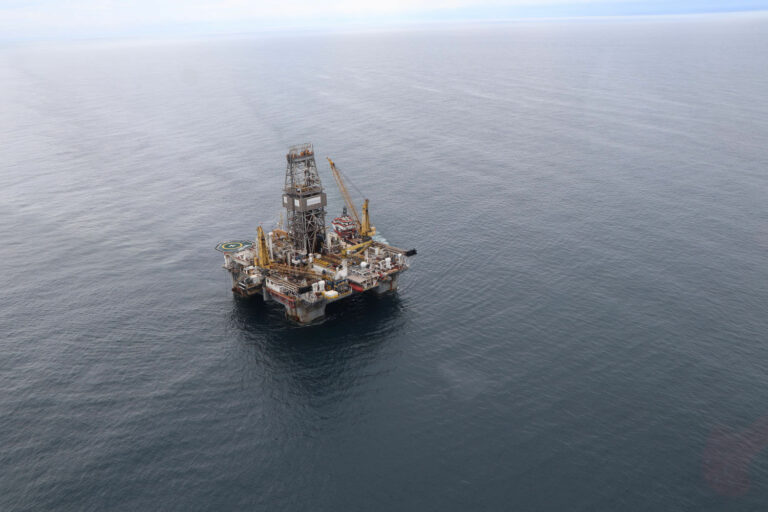 While announcing the discovery, Shell's partner, Colombia's state-owned oil and gas company Ecopetrol, revealed that the well confirmed a gas province in the Colombian Caribbean. Shell is the operator and Ecopetrol's partner in three Southern Caribbean blocks – Col-5, Fuerte Sur and Purple Angel – where both players hold a 50 per cent stake, respectively.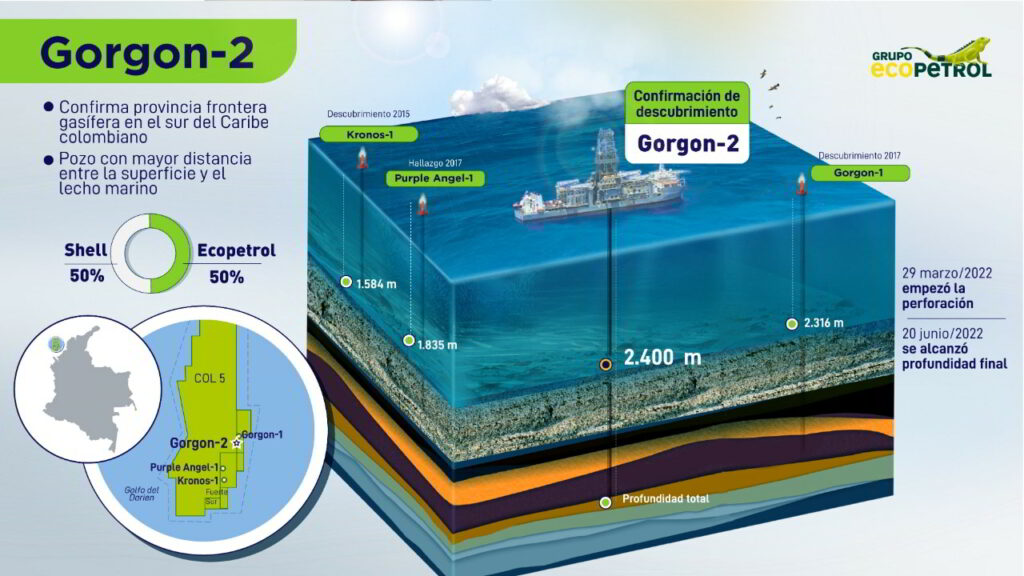 Commenting on the discovery, Felipe Bayón, president of Ecopetrol, remarked: "We are pleased to announce the completion of this ultra-deepwater exploration and delimitation well. This result of the Gorgón-2 well will allow us to advance in the evaluation of these findings in the Southern Caribbean, which in case of an eventual development will allow us to increase Colombia's gas reserves and supply the growing demand for this fundamental energy for the energy transition that Ecopetrol and the country undertook."
According to the Colombian state-owned player, the Gorgon-2 well verified the presence of gas in ultra-deep waters in the southern Colombian Caribbean, with a water column of about 2,400 meters, "the largest in Colombia," and a total depth of more than 4,000 meters.
Located approximately 70 kilometres off the Caribbean coast, the well confirmed the extension of the gas discovery made in 2017 in Gorgon-1. In addition, Ecopetrol outlines that the findings within this well ratified the existence of an offshore gas province in Colombia in which the discoveries of Kronos (2015) and Purple Angel (2017) – now part of the Southern Caribbean – were also made.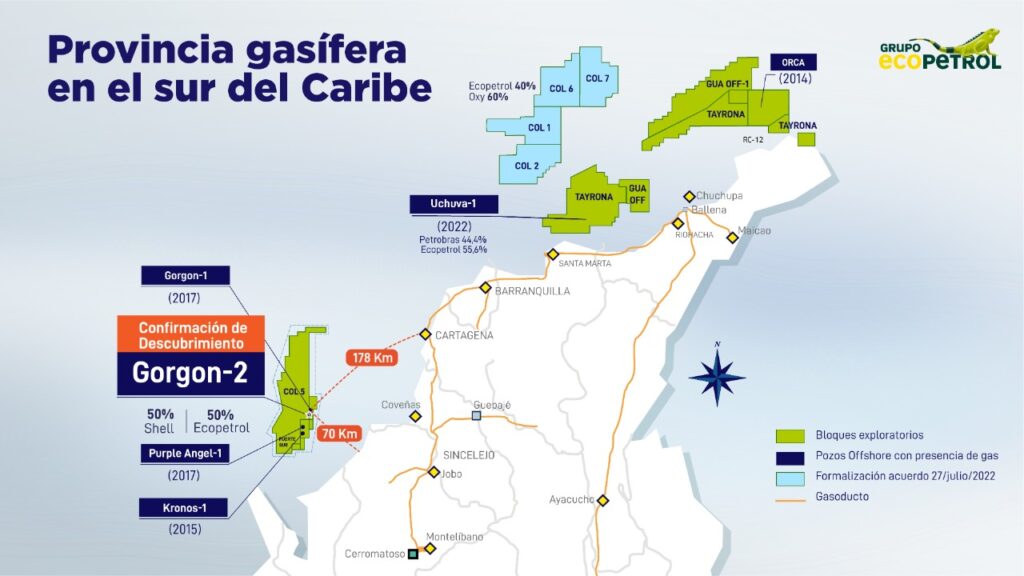 Ecopetrol underscores that this discovery was achieved thanks to the joint work with national and regional authorities and "the exceptional performance of the professionals who participated in the operation, which includes a talented group of Colombians." Moreover, the firm points out that gas is one of the "fundamental" energy requirements for the national supply and the energy transition, which is used daily by more than 10 million Colombian families.
This announcement comes only days after Petrobras confirmed the discovery of natural gas accumulation in the Uchuva-1 well, which was also drilled in the deep waters off Colombia.
At the time, Ecopetrol highlighted that the discovery was in line with its 2040 energy transition strategy, increasing the prospects for developing a new exploration and production frontier in the northern Colombian Caribbean.
To this end, the Colombian state-owned firm also joined forces with the U.S.-based Oxy in May 2022 to undertake joint exploration activities in four blocks of the Colombian Caribbean.