Fulkrum to provide inspection services for Sempra's PALNG project
Provider of inspection, expediting, auditing and technical staffing services Fulkrum has been awarded a seven-figure contract for the provision of third-party inspection services on Sempra Infrastructure's Port Arthur LNG (PALNG) Phase 1 project in Port Arthur, Texas, U.S.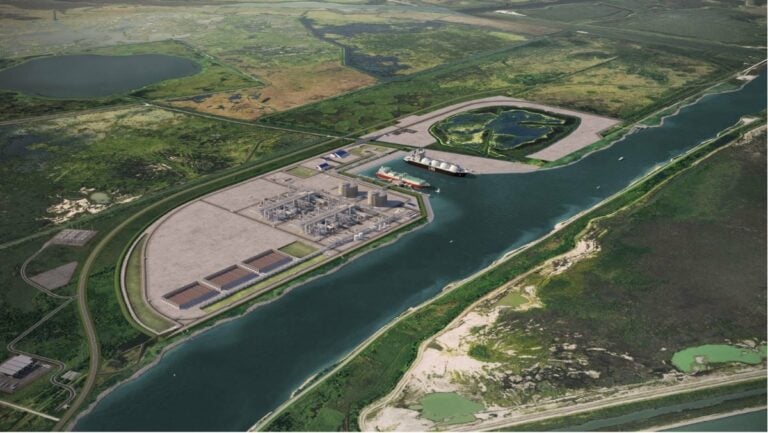 Specifically, Fulkrum has received an initial order from Sempra Infrastructure valued at $1 million.
The provider said the initial PO covers services to be rendered through to the end of 2023, and the total contract value is estimated to be just under $5 million for the duration of the project.
To note, the PALNG project, which aims to enhance the nation's natural gas export capabilities, involves the construction and operation of a natural gas liquefaction and export facility at the Port Arthur site.
With the final investment decision (FID) in place, the PALNG Phase 1 project is fully permitted and is designed to include two natural gas liquefaction trains, two LNG storage tanks and associated facilities with a nameplate capacity of approximately 13 mtpa.
The expected commercial operation dates for Train 1 and Train 2 are 2027 and 2028, respectively.
Fulkrum Vice President Brock Falkenhagen said: "To be a part of this ground-breaking project is a real honor for Fulkrum and the team. This partnership represents another tremendous opportunity for Fulkrum to showcase our technical expertise and provide valuable support in the development of world-class facilities."
"We are committed to delivering exceptional services that will contribute to the successful delivery of the PALNG project and we are grateful to Sempra for trusting Fulkrum to ensure quality and compliance throughout their supply chain."
To remind, this year, industrial gases company Air Products has secured a contract to provide its proprietary LNG process technology, equipment and advisory services to PALNG Phase 1 project, and energy technology company Baker Hughes has been awarded an order by engineering company Bechtel to supply two main refrigerant compressors (MRCs) for the project.
Follow Offshore Energy's Clean Fuel: