Galileo fuels LNG truck fleet at Anchoris power plant
Argentina's Galileo Technologies said it has fueled six liquefied natural gas (LNG)-fueled Scania trucks at the Anchoris thermoelectric power plant in Mendoza province.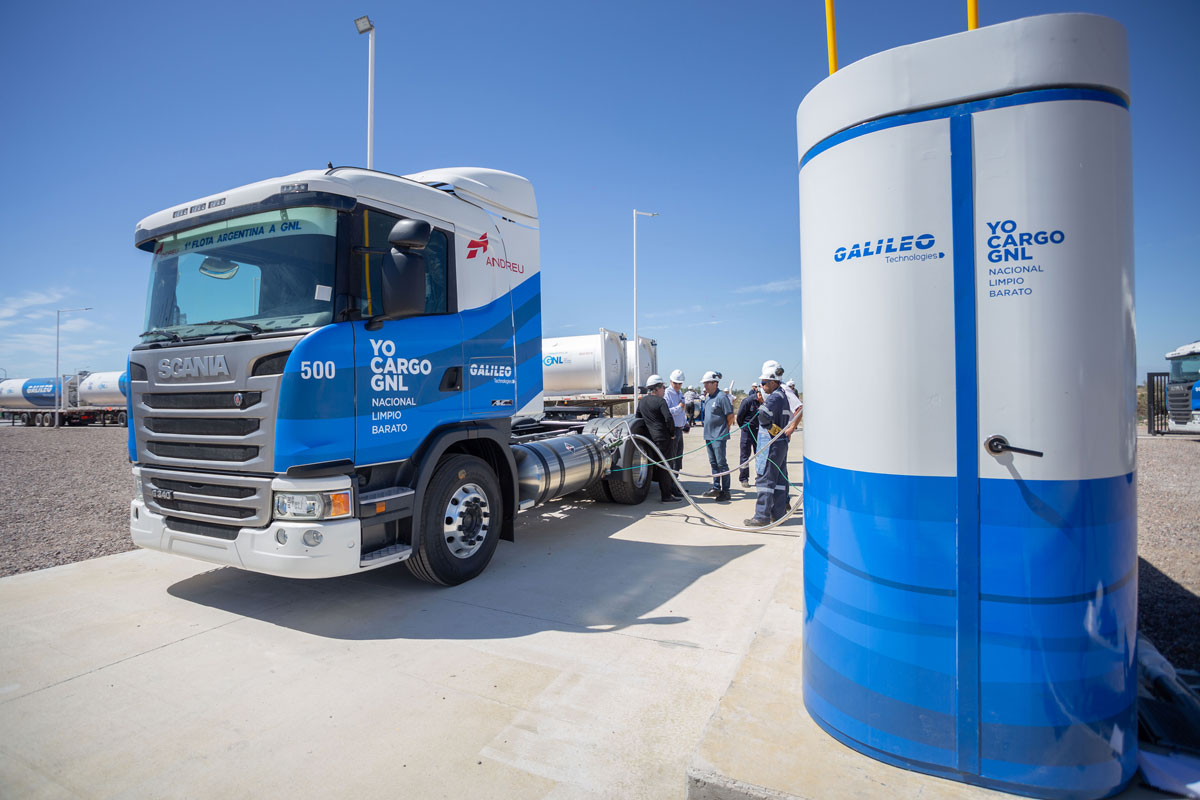 Owned by the Andreu carrier company from Mendoza, the new fleet will carry the virtual gas pipeline, the system used by Galileo Technologies to distribute gas as liquid fuel.
Galileo said the fleet will be used to transport trailers that the company uses to carry LNG from wells scattered around Mendoza and Neuquén to the Anchoris thermoelectric power station, which runs on liquefied natural gas.
Andrés Leonard, Scania Argentina general director, pointed out that "it is the first time that the country brings heavy-duty vehicles running completely on gas, and more specifically, on LNG."
In the mid-term, Galileo Technologies aims to establish a blue corridor of LNG filling stations so that the new fuel becomes available in the Argentine roads. The plan will include the availability of LNG dispensers for logistical centers.
These dispensers will work without being connected to the natural gas network and will be supplied by the virtual pipeline. Supply will come from natural gas wells in the provinces of Neuquén and Mendoza not connected to the national gas grid.