Granada to deliver davit cranes for Sofia offshore wind farm
Granada Material Handling has secured a contract with Iv Offshore & Energy (Iv-ONE) to provide davit cranes for the HVDC offshore converter station at the Sofia offshore wind farm.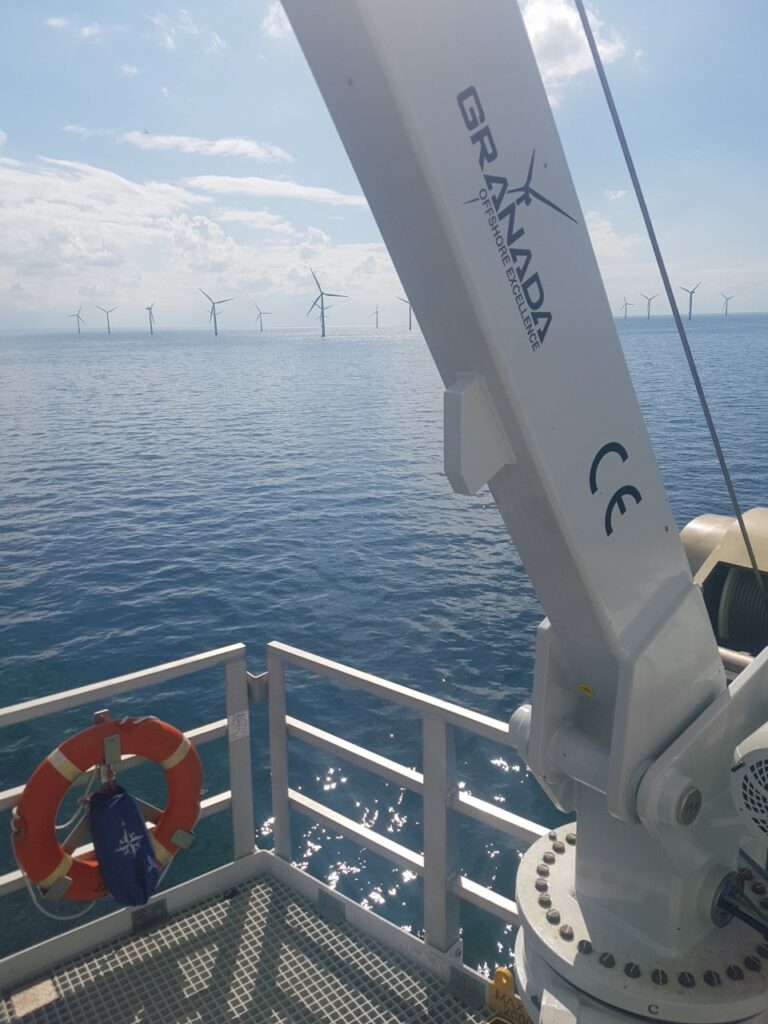 The Manchester-based company will design, manufacture, third party certify and commission two individual davit crane units.
Granada Material Handling said it is already looking to place orders and sub-contract specialist areas of work to other UK businesses and will deliver the crane units over a six month period.
Each Python crane unit measures approximately 4 m in height, 2.8 m in radius, weighs approximately 1800kg, and has a maximum lifting capacity of 1000kg.
A consortium of GE's Grid Solutions and Sembcorp Marine will supply the HVDC transmission system for Sofia. Onshore construction will begin at the converter station site early this year, with offshore construction expected to start in 2023.
The 1.4 GW wind farm will feature 100 Siemens Gamesa 14 MW turbines installed 195 km off the coast of the North East of England.