Grande America Spill Clean Up Continues as Weather Improves
Favorable weather conditions are facilitating pollution cleaning operations off the coast of France, where the ill-fated Grande America sank a week ago.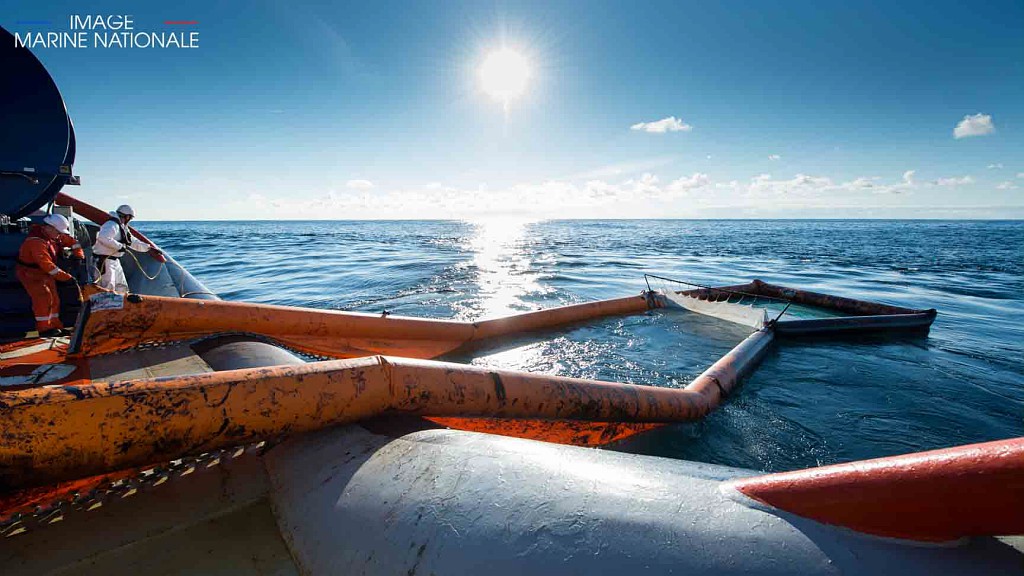 A number of vessels from the French Navy and Spanish maritime search and rescue agency are deployed in the clean up operation at the site of the sinking, some 335 km west of the French coast.
According to the Maritime Prefecture of Atlantic, authorities are constantly conducting flights for aerial observations.
Taking into account the environmental conditions in the Bay of Biscay, officials said that clusters of heavy fuel oil are unlikely to arrive on the French coast before late next week.
Earlier observations undertaken by the French and Spanish teams noted that there were three oil slicks originating from the sunken RoRo container ship.
The oil slicks measured 13 by 7 km and 9 by 7 km, local media said citing Stéphane Doll, director of Centre of Documentation, Research and Experimentation on Accidental Water Pollution (Cedre), while the latest one took up an area of about 5 km2.
The 1997-built Grande America, owned by Grimaldi, had 2,210 vehicles and 365 containers onboard when it sank on March 12, after suffering a fire two days earlier while en route from Hamburg to Casablanca.
The owner confirmed that 45 containers were with IMO-classified hazardous cargo, 34 of which were stowed on the weather deck and the rest inside the vessel, while the ship had 2,200 tons of fuel in its bunkers.
World Maritime News Staff