Greek firm to deliver pipe for Mediterranean gas field optimization project
Chevron Mediterranean Limited has awarded Corinth Pipeworks with a contract to deliver approximately 155 kilometers of steel pipes for a gas field optimization development in the Southeastern Mediterranean.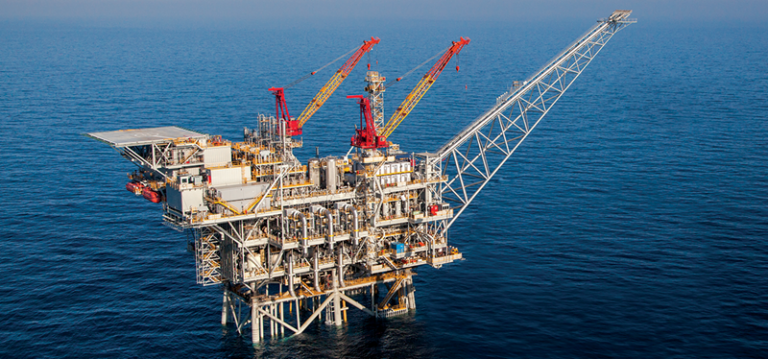 Under the contract, the Greek company will manufacture and supply approximately 155 kilometers of 20" longitudinally submerged arc-welded steel pipes for the Tamar gas field optimization development.
The pipes will be produced at Corinth Pipeworks' facilities in Greece, with installation work set to commence within 2024.
Furthermore, the scope of supply includes internal and external anticorrosion coating, applied at the same location as pipe manufacturing at Thisvi, Greece.
According to the company, the project will provide critical infrastructure as it will connect the subsea manifold at a maximum water depth of 1,700 meters to the offshore platform where gas will be processed before being transported to shore in Israel.
"This award, along with latest successful executions of offshore pipeline projects like Karish / Energean, Leviathan / Chevron Mediterranean Ltd., Ashdod – Ashkelon / INGL, enhances further our strategic role in SE Med," said Ilias Bekiros, CEO of Corinth Pipeworks.
"We base our sustainable growth in being a trustworthy supplier, providing top quality along with innovative solutions and building long term customer relations. All of these are the main pillars of our strategy and provide an important competitive advantage for new projects in the Mediterranean and globally."
The Tamar gas reservoir was discovered in January 2009 and developed within four years, fast-tracked to meet immediate local needs after Egypt stopped supplying Israel with natural gas. The reservoir is located 90 kilometers west of Haifa, at a depth of 5,000 meters below sea level, and covers an area of 100 km2.
Project partners are Noble Energy, now Chevron Mediterranean Limited (25 per cent), Mubadala Petroleum (22 per cent), Isramco (28.75 per cent), Tamar Petroleum (16.75 per cent), Dor Gas (4 per cent), and Everest (3.5 per cent).
Six production wells at the field produce volumes of natural gas ranging from 7.1 to 8.5 million cubic meters per day each.