Guyana partners reveal spending plan for second exploration well
Partners Frontera Energy and CGX Energy plan to spend up to $130 million on their second exploration well on the Corentyne block offshore Guyana following positive results from the first well, Kawa-1.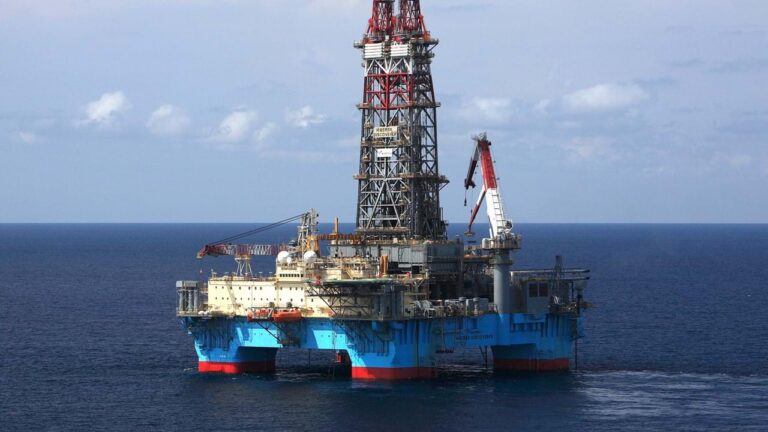 Frontera Energy is the majority shareholder of CGX and joint venture partner of CGX in the Petroleum Prospecting License for the Corentyne block.
Frontera, through its JV with CGX, said on Thursday it aims to build on its recent offshore positive results at the Kawa-1 exploration well on the Corentyne block. As previously reported, the company anticipates spudding its second commitment well, called Wei-1, in the second half of 2022.
The Wei-1 exploration well will be drilled in a water depth of approximately 580 metres and will target Campanian and Santonian aged targets identified in the western fan complex in the northwestern part of the Corentyne block.
Frontera anticipates its consolidated Guyana exploration capital in 2022 to be $110-$130 million and CGX anticipates further investments of $5-$10 million for the Berbice Deepwater Port Project. CGX is currently assessing several strategic opportunities to obtain additional financing to meet the costs of the drilling and infrastructure programme.
It is worth reminding that the costs for Corentyne's first exploration well last year escalated from initial plans of $90 million to $115-$125 million.
Orlando Cabrales, Frontera CEO, explained that the company's 2022 capital programme is self-funded at $70/bbl Brent prices and is focused on two key areas.
"First, we anticipate spending $225-$255 million in our Colombia and Ecuador upstream business to deliver full-year production of 40,000-43,000 boe/d, a 10 per cent year-over-year increase at the midpoint."
Cabrales further added: "Frontera and CGX anticipate spending $110-$130 million on Guyana exploration primarily to drill Wei-1, our second high impact exploration well in the most exciting offshore basin in the world. CGX anticipates spending a further $5-$10 million on Guyana infrastructure to advance the Berbice Deepwater Port Project."
As reported by Reuters on Thursday, CGX will begin dredging and building the docks for the deepwater port at Barbice, with plans to serve the South American nation's oil and agriculture sectors. The port will be Guyana's third oil port and its only deepwater facility.
The JV has already exercised its option to use the 2009-built Maersk Discoverer semi-submersible rig for the Wei-1 well, which was also confirmed by the rig owner, Maersk Drilling. The day rate has not been disclosed.
It is also worth reminding that, earlier this week, the JV revealed its decision not to move forward with its previous plans for exploration drilling on the Demerara block off Guyana due to positive results from the Corentyne's Kawa-1 well. The JV's focus is now shifting solely to Corentyne and it will not be engaging in drilling activities on the Demerara block in 2022.
As reported earlier this week by 3t EnerMech, a strategic alliance between 3t Energy Group and EnerMech, Guyana is also getting its first oil and gas training centre. The facility will support in-country skills, safety training and certifications for the local offshore workforce.