Halliburton turns to 4Q profit
Oilfield services colossus Halliburton turned to profit in the fourth quarter of 2018.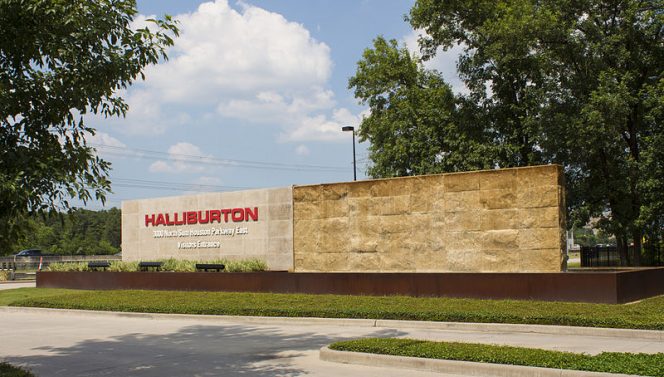 Halliburton on Tuesday posted a net income of $668 million, compared to a net loss of $825 million in the fourth quarter of 2017.
Total revenue for the quarter was almost the same as last year at $5,93 billion.
More than half of the revenue – 3.3 billion – came from North America. Sequentially, the North America revenue dipped 11 percent, but was almost flat compared to the same quarter a year ago.
Halliburton said that 11% decrease sequentially was primarily driven by lower activity and pricing in stimulation services, partially offset by higher fluids activity in the Gulf of Mexico.
International revenue in the fourth quarter of 2018 was $2.6 billion, a 7% increase sequentially, resulting primarily from increased year-end product and software sales in Middle East/Asia and
Latin America, partially offset by a seasonal decline in pipeline services in Europe/Africa/CIS.
Total revenue for the full year of 2018 was $24.0 billion, an increase of $3.4 billion, or 16%, from 2017.
Reported operating income for 2018 was $2.5 billion, compared to a reported operating income of $1.4 billion for 2017. Excluding special items, adjusted operating income for 2018 was $2.7 billion, a 35% improvement from adjusted operating income of $2.0 billion for 2017.
"I am pleased with our overall financial results for the year and for the fourth quarter. Our team optimized our performance in North America as the market softened, and the recovery of our international business continued," commented Jeff Miller, Chairman, President and CEO.
"The trajectory of this cycle has been far from smooth. As expected, in North America, the demand for completion services decreased during the fourth quarter, leading to lower pricing for hydraulic fracturing services.
"Our international business continues to show signs of a steady recovery, with revenue increasing 7% sequentially, underscoring the versatility and global reach of our business portfolio.
"As North American oil production reaches historic highs, operators focus on returns over growth, and the international recovery continues, Halliburton is well prepared to thrive. We intend to dynamically respond to the changing market environment, reduce capital spending, develop differentiating technologies, and generate strong cash flow," Miller said.
Related news
List of related news articles