HALO acquires Schooner field for reactivation. Platform not part of the deal
Oil and gas company Hague and London Oil (HALO) has set out plans to reactivate the out-of-production UK North Sea field and reroute gas through infrastructure in the Netherlands.
HALO said in am operations and corporate update announced on Tuesday that it was formally awarded the Schooner field located in licence P2578 (Block 44/26a) in the Southern North Sea on the UKCS.
It is worth noting that Schooner was shut-in despite material natural gas resources remaining in the field due to the abandonments of hub facilities and the pipeline to a market in the United Kingdom.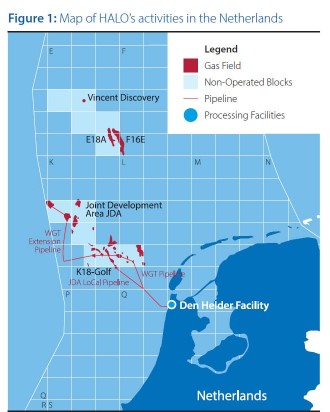 HALO added that it would be focused on re-activation of Schooner and nearby exploitation to be re-directed to the Western Gas Transmission (WGT) system and the Den Helder processing facilities in the Netherlands.
The company currently owns 100 per cent of the block and 8.88 per cent of WGT and, with partners, will continue to examine opportunities in the UK near the border with the Netherlands.
According to HALO, the absence of available infrastructure in the UK has created more opportunities for Dutch infrastructure nearby with numerous examples of such and the availability of processing, pipeline or facilities such as WGT offers.
The Schooner field is located in the Southern Basin of the UKCS, 26.9 kilometres from the Murdoch installation, which acted as the installation control centre for Schooner off the Lincolnshire coast.
The Schooner platform was installed in 1996 and used to exported gas to Murdoch. From there, the gas flows to shore at the Theddlethorpe Gas Terminal via a trunk line.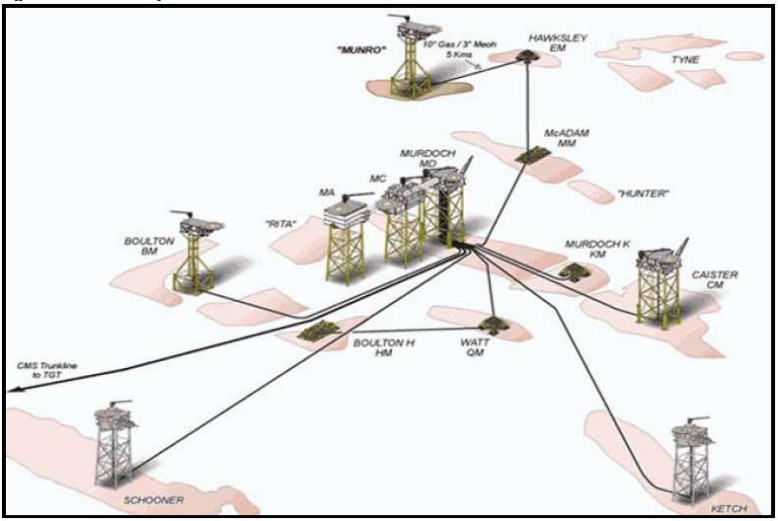 The field ceased production in 2019, following with the Theddlethorpe Gas Terminal cessation of operations in 2018.
The owner and operator of the platform is Norwegian firm DNO, who earlier this year halted its well decommissioning campaign due to Covid-19. DNO submitted decommissioning plans for the Schooner and Ketch fields in July 2019. The well abandonment programme has been suspended since April due to the Covid-19 pandemic.
It is worth noting that talks are underway for re-use the platform as accommodation for an offshore wind farm in the North Sea. HALO added that there was no arrangement with DNO to use the platform for this reactivation work.