Heerema wins first decommissioning contract in Australia
Heerema has secured a decommissioning contract by Australia's energy major Woodside Energy that includes the integrated engineering, preparation, removal, and transport of the Nganhurra riser turret mooring (RTM).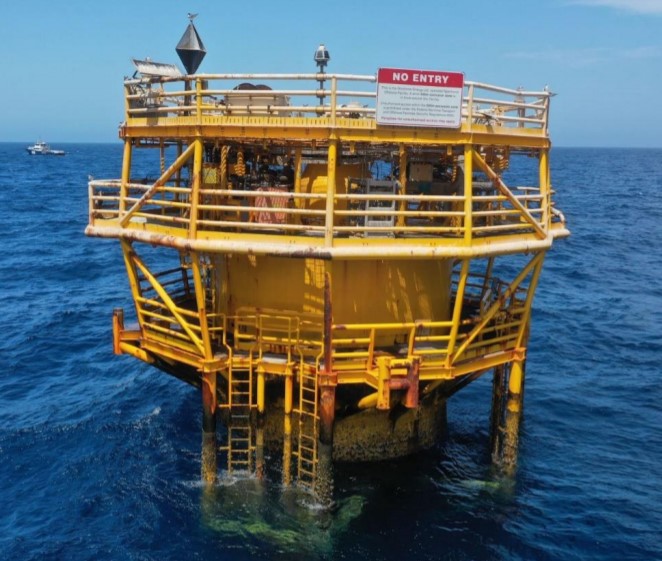 The scope includes removing the RTM from the Enfield field, located approximately 52 kilometers northwest of Exmouth in Western Australia, by lifting the structure onto a barge and transporting it to Henderson or other suitable port for dismantling, and recycling or reuse.
Heerema said that the contract represents its first decommissioning project in Australia.
"We are proud to be Woodside Energy's contractor of choice for removing the Nganhurra RTM," said Jeroen van Oosten, Heerema's chief commercial officer.
"Heerema is looking forward to taking an active role in Australia's decommissioning ambitions. The removal and subsequent reuse or recycling of offshore infrastructure is an essential final step in the lifecycle of oil and gas infrastructure and aligns with our company values of responsibility, sustainability, and contributing to a circular society"
Woodside operates the Enfield field within Production Licence Area WA-28-L.
At the beginning of last year, the company received approval from NOPSEMA for a revised Nganhurra Cessation of Operations Environment Plan, which had to be prepared after the Australian offshore regulator had taken action against the decommissioning of the Enfield field and Nganhurra FPSO.
The revised EP involves a more comprehensive evaluation of the impacts and risks associated with repurposing the RTM into an Integrated Artificial Reef (IAR), as well as further consideration of the practicability of onshore disposal.
This April, NOPSEMA accepted Woodside's proposal for the decommissioning of subsea infrastructure at the Enfield field.
Follow Offshore Energy's Subsea on social media: