Hibernia oil production still shut after spill. Response efforts continue
Oil production from the HMDC-operated Hibernia platform offshore St. John's, Newfoundland, Canada, remained shut in on Sunday, following a July 17 oil spill.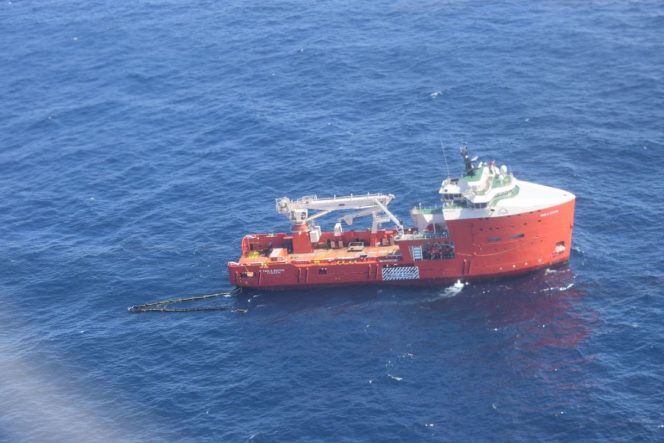 As previously reported, Hibernia Management and Development Company last week said that based on aerial surveillance on July 17, the estimated volume of oil released from the Hibernia platform was 75 barrels of oil, equivalent to approximately 12,000 liters.
ExxonMobil-led HMDC consortium on Friday said five support vessels were in the field.
It said that the Atlantic Merlin and the Paul A Sacuta vessels deployed single vessel side sweep (SVSS) systems and were collecting oil from the water.
Other response activities on Friday included mechanical dispersion, deploying sorbent boom, and deploying multiple tracking buoys.
By 3 pm local time Sunday, the number of the response vessels deployed had increased to seven.
In its latest update, HMDC said:" There are currently seven support vessels in the field. HMDC will continue to use the Atlantic Merlin and the Paul A Sacuta's single vessel side sweep systems and the Atlantic Shrike and the Atlantic Kestrel's mechanical recovery equipment to collect the water and oil mixture."
HMDC said that third-party wildlife observers continued to monitor for wildlife from vessels and overflights.
"A report was received on July 20 of one oiled bird in the area. There have been no other reports of impacted wildlife," HMDC said.
The consortium said that production from the platform remained shut-in and that all workers were safe.