Hornbeck Offshore to emerge from bankruptcy within few months
U.S. offshore vessel operator Hornbeck Offshore expects to emerge from bankruptcy in the coming few months following approval of its reorganization plan by a U.S. court and after clearing governmental approvals.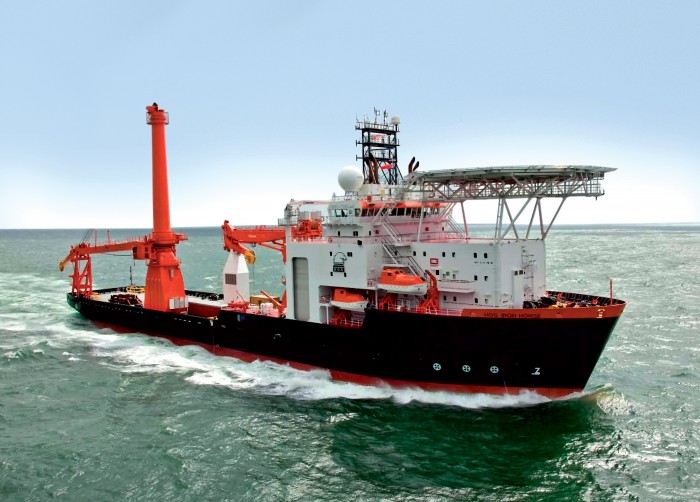 Hornbeck entered into a restructuring support agreement for comprehensive balance sheet restructuring back in mid-April 2020.
In an update last Friday, Hornbeck said that its Joint Prepackaged Chapter 11 Plan of Reorganization was approved by Judge David R. Jones of the United States District Court for the Southern District of Texas.
The confirmed plan achieved the overwhelming support of 100 per cent of voting Class 4 First Lien Claims in amount, 99.9 per cent of voting Class 5 Second Lien Claims in amount, and 99.8 per cent of voting Class 6 Unsecured Notes Claims in amount.
The company expects to emerge from bankruptcy upon clearing various governmental approvals, which are expected to occur within the coming few months.
"The Court's approval of our Plan of Reorganization is another significant milestone in our restructuring process and we appreciate the overwhelming show of support from our lenders and noteholders", said Todd M. Hornbeck, CEO of Hornbeck Offshore Services.
The company has access to a $75 million debtor-in-possession term loan facility provided by existing creditors and permitted use of existing cash on hand and cash generated from operations to support the business during the financial restructuring process, which will enable it to operate in the ordinary course of business without disruption to its customers, vendors, and workforce.
The plan provides for payment in full of all vendors and employees.
Hornbeck added: "The company has experienced no interruption in service from vendors or employees on account of the restructuring process".
The company has received subscriptions for a $100 million rights offering with respect to the planned issuance of shares of new equity, which will result in a $100 million increase in liquidity and is expected to close on the plan's effective date.
In addition, the plan contemplates a post-emergence first-lien senior secured term loan credit facility and second-lien senior secured term loan credit facility, each in an aggregate principal amount to be determined.
The plan contemplates the extinguishment of all pre-petition equity in the company upon emergence from bankruptcy.