Hurricane Energy restarts production at Lancaster following FPSO maintenance
UK oil and gas company Hurricane Energy has resumed production operations from its Lancaster field following an annual maintenance shutdown on the Aoka Mizu FPSO.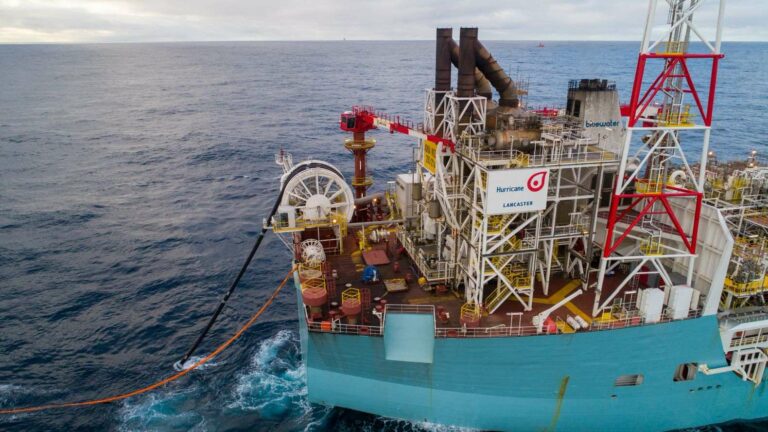 Hurricane Energy stated on Wednesday that the production was restarted following a maintenance shutdown that occurred earlier this month.
The company added that production from the 205/21a-6 (P6) well was currently stabilising following a shut-in on the well on 8 June 2021 due to an electric submersible pump (ESP) tripping. This was done on precautionary grounds.
At the time, Hurricane said that the well was on natural flow while the cause of the trip was being investigated and the ESP's electrical system was tested ahead of an attempt to restart the ESP.
As of 7 June 2021, Lancaster was producing 11,020 bopd from the P6 well alone with an associated water cut of 31 per cent. The P6 well's natural flow is somewhere between 9,000 – 11,000 bopd subject to surface conditions and settings.
Currently, Hurricane has other concerns, more precisely, ones regarding finances. Hurricane is in the process of financial restructuring originally announced on 30 April 2021.
Sadly for Hurricane, the High Court of Justice of England and Wales did not sanction its financial restructuring plan. The plan would have handed control to Hurricane's bondholders in exchange for forgiving $50 million of debt and extending the maturity date on a further $180 million of bonds due to be repaid in July next year.
The plan was unpopular with shareholders, including Crystal Amber. The vote by the shareholders was overwhelmingly against the plan with only 7.66 per cent of votes for and 92.34 per cent against. Bondholders were the complete opposite with a 100 per cent vote in favour of the restructuring plan.
It is worth noting that Hurricane structured its plan this way because it believed that it would not be in a position to repay its $230 million of bonds next year.