Hurtigruten: World's 1st Hybrid Electric-Powered Cruise Ship Named in Antarctica
MS Roald Amundsen, the world's first hybrid electric-powered expedition ship, has been named in Chiriguano Bay on Brabant Island, Antarctica.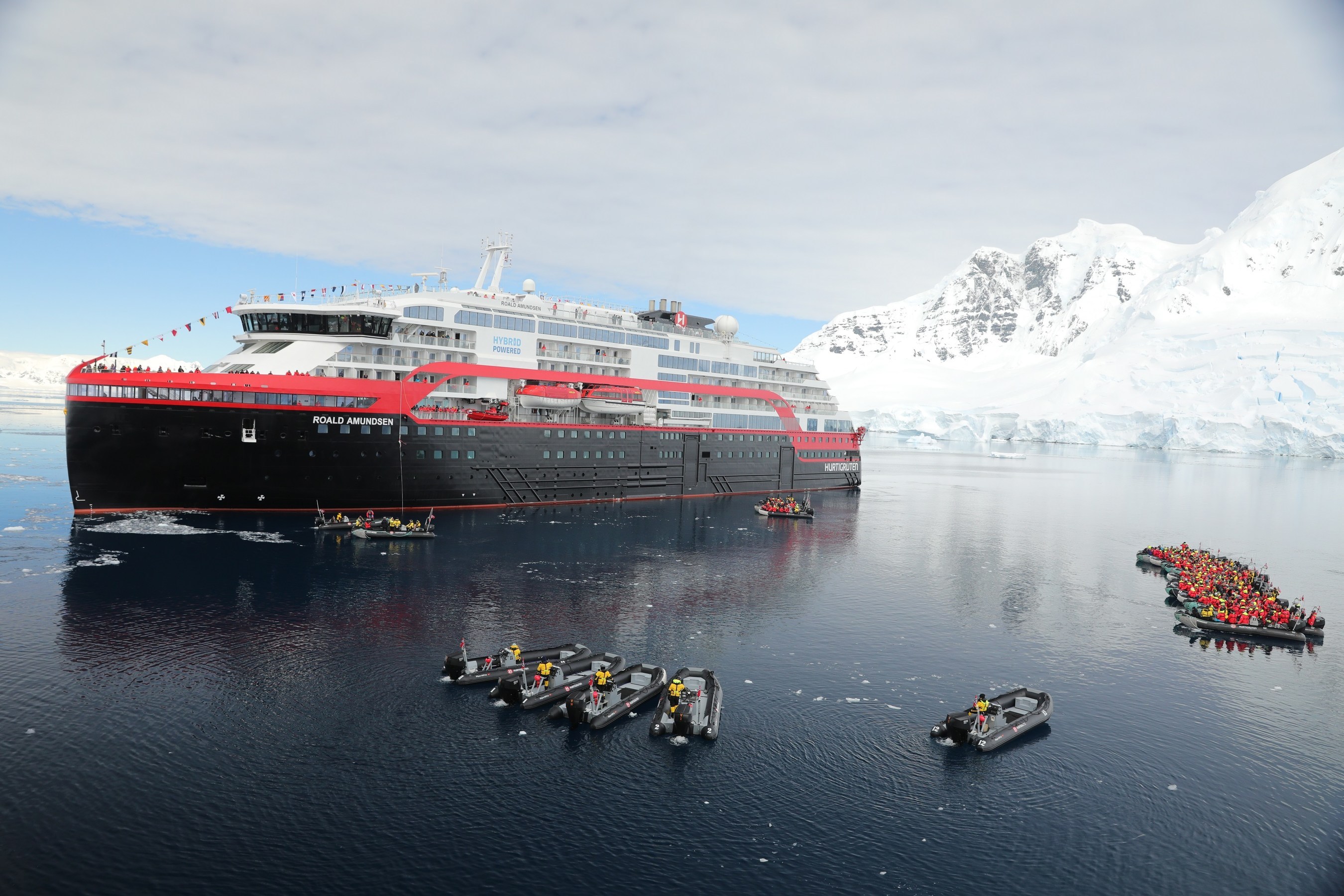 "We could not think of a better location than Antarctica to name MS Roald Amundsen," Daniel Skjeldam, chief executive officer of Hurtigruten, commented, adding that the ship is the symbol of a new era in the cruise industry.
MS Roald Amundsen is one of three 15,000-ton hybrid-powered vessels ordered by Norwegian cruise operator Hurtigruten.
Accommodating 530 passengers, the ships are custom built for the Arctic's extreme conditions, with specially designed, ice-strengthened hulls.
Equipped with green technology, MS Roald Amundsen uses large battery packs to support its low-emission engines, reducing CO2 emissions by more than 20 percent.
MS Roald Amundsen made history this summer as the first cruise ship to sail on battery power and became the first hybrid electric-powered ship to transit the Northwest Passage.
After completing the 2019-20 Antarctica season, the newbuild will spend the 2020 summer season in Alaska.
The second hybrid electric-powered expedition ship, MS Fridtjof Nansen, is expected to join the fleet in 2020, while the yet-to-be-named third ship is planned to be delivered in 2021.