ICS rolls out CII data collection system
The International Chamber of Shipping (ICS) has launched a Carbon Intensity Indicator (CII) Data Collection System.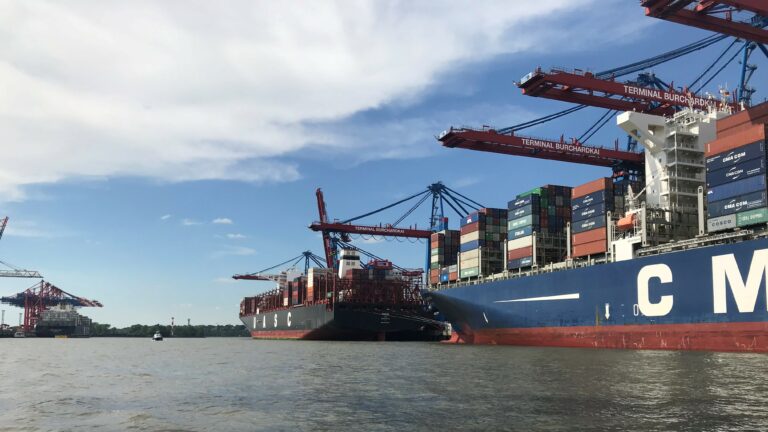 CII is a rating system developed by the International Maritime Organization (IMO) to measure the energy efficiency of ships, above 5,000 gross tonnage and trading internationally. It came into effect on 1 January 2023.
The regulation is currently in an experience-building phase, with a formal review running in parallel, until 1 January 2026.
ICS has developed a system that enables shipowners and managers to submit data, including fuel consumption, transport work, and trial metrics. The system development came on the back of the IMO's invitation for interested Member States and international organizations to collect data and submit information and proposals.
ICS said that the data collected would enable a clearer understanding of how effectively the CII system is functioning and provide the necessary input to the IMO for system improvement.

"At the International Chamber of Shipping, we wish to engage constructively to the current experience-building phase of the CII review, to ensure that the system is fit-for-purpose and effective. The ICS Data Collection System offers shipowners and managers the opportunity to contribute data that will improve the rating system in the future," Chris Waddington, Technical Director of the International Chamber of Shipping and lead on the ICS CII Data Collection System, said.
"We encourage shipowners to utilise the system in order to offer first-hand insights into what works well and possible challenges within the system. This data will be shared with the IMO and keep dialogues open for how best to meet our 2030, 2040 and 2050 net zero carbon emissions targets."
ICS invited shipowners and relevant stakeholders to use the opportunity and participate in order to contribute to a fair and successful CII rating system going forward.
CII can be a powerful tool if enforced correctly
According to a recent study from CE Delft, if European policymakers required ships to achieve top performance (A, B) in climate label CII, ships could cut emissions by up to 23% and as much as 30% by 2030.
The study indicates that the CII holds great potential as a tool to enhance the operational carbon efficiency of the sector. Nevertheless, to maximize its effectiveness, it's crucial to consider modifying the CII metric to incentivize the use of renewable fuels.
Moreover, it's essential that the factors used to reduce CII, which haven't been decided upon for periods beyond 2026, should be quite ambitious. This ambition is crucial because it can inspire the prompt development of new technologies meant to make ships and alternative fuels more energy-efficient and environmentally friendly.
In situations where making CII enforcement stronger at the International Maritime Organization (IMO) level proves to be a challenge, CE Delft suggests putting greater importance on other measures. These alternative measures would reward ships that achieve higher environmental performance scores and, potentially, impose penalties on those with lower ratings.
The IMO has launched a review of several short-term measures, including the CII, the Energy Efficiency Existing Ship Index (EEXI), and the Ship Energy Efficiency Management Plan (SEEMP). This review spans three phases:
Data collection will occur from the present period until MEPC 82, slated for the autumn of 2024.
MEPC 82 will initiate a data analysis phase, with further examination by a correspondence group leading up to MEPC 83 in the spring of 2025.
A working group, to be convened in late 2024 or early 2025, will review regulations within the MARPOL Annex VI and associated guidelines.
This review responds to concerns and criticisms regarding the methodology employed in these regulations, with worries that it may inadvertently lead to unintended consequences and penalties.