ICTSI secures Madagascar concession extension
Manila-based International Container Terminal Services, Inc. (ICTSI) and Société de Gestion du Port Autonome de Toamasina (SPAT) have signed a 15-year extension of the concession for the Madagascar International Container Terminal.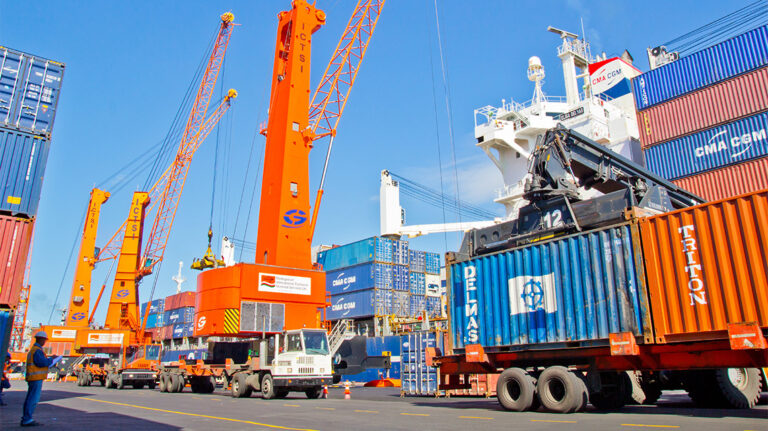 ICTSI, which has held the concession since 2005 through its wholly-owned subsidiary Madagascar International Container Terminal Services Limited (MICTSL), signed the extension agreement in a ceremony that took place at the port city of Toamasina.
As disclosed, the concession extension will run from 2025 to 2040.
The extension complements the $639 million port expansion project now underway in Toamasina, with $411 million provided by the Japan International Cooperation Agency (JICA) and $227 million by the Government of Madagascar.
According to ICTSI, the implementation of the port extension project guarantees the presence of modern port capacity over the long term.
Furthermore, the port management company intends to introduce major container sector improvements including comprehensive quay and yard capacity expansions.
"A new 756-metre container berth, with a draught of 16 metres alongside and equipped with ship-to-shore container gantries, is central to plans to provide for increases of vessel size up to a capacity of 14,000 TEUs", said ICTSI.
"Infrastructure improvements on the landside will see the addition of a 15-hectare container yard as well as a new gate complex, a modern workshop and extensive security infrastructure. Reefer capacity will be extended from the present 120 plugs to +400 plugs".
Hans-Ole Madsen, ICTSI senior vice president, added: "When ICTSI, working with SPAT, first established a container terminal operation in Toamasina, it quickly became widely recognized as a centre of excellence in the region. Today, in this new phase of development, we aim to maintain this momentum, drawing on our industry expertise, new technology, attention to sustainability and applying the principles of good corporate citizenship".