IMO: Next Step in GHG Emissions Cut Should Not Be Postponed
Postponing the adoption of the Initial Strategy on reducing GHG emissions from ships to a future session of MEPC should not be an option, according to the International Maritime Organization.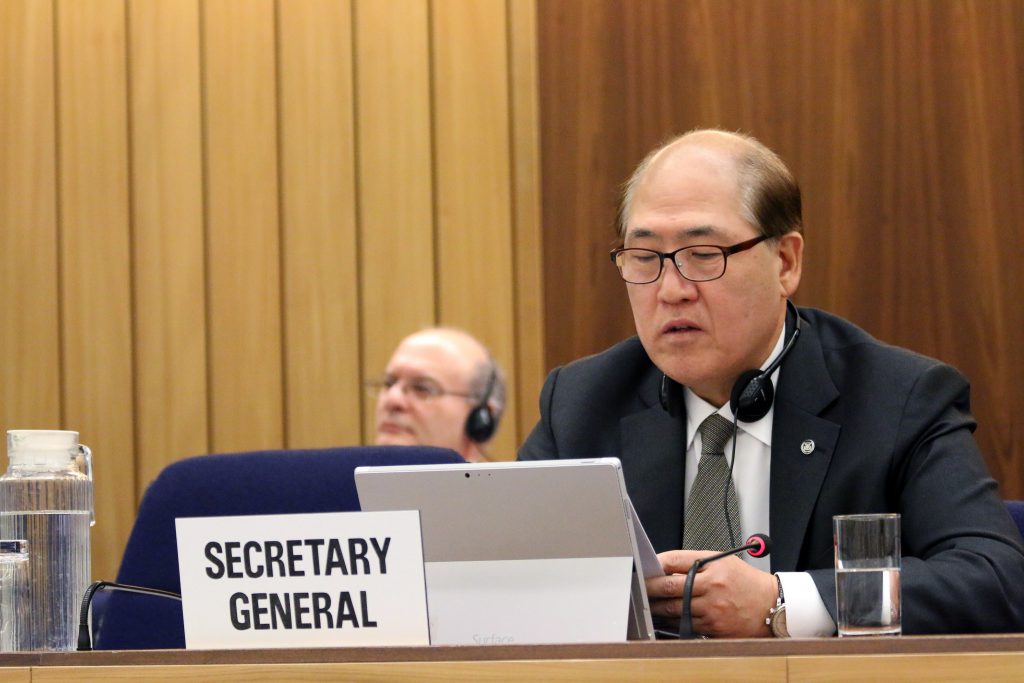 "We have already approved the roadmap for developing a comprehensive strategy on reducing GHG emissions from ships, and this roadmap includes adoption of an Initial Strategy at next week's Committee meeting," Kitack Lim, Secretary-General of IMO, said at the third meeting of the Intersessional Working Group on reduction of greenhouse gas emissions (ISWG-GHG).
The members are expected to finalize the draft Initial Strategy at the meeting, taking place April 3-6, for adoption next week at the 72nd session of the Marine Environment Protection Committee (MEPC).
In his remarks, Lim told the members not to wait "for the last minute at MEPC to make the compromises and find the solutions."
During the previous ISWG-GHG meetings, the members conducted discussions as a basis for defining the outline of the strategy, identified core elements and started developing text for the draft Initial Strategy.