Inpex invests in Dutch carbon capture technology startup
Japan's oil and gas producer Inpex has invested in CarbonOrO Holding, a Dutch startup developing a carbon dioxide capture technology expected to reduce cost by enabling the capture and desorption of carbon dioxide mainly contained in the industrial exhaust gas at lower temperatures and higher pressures than conventional technologies.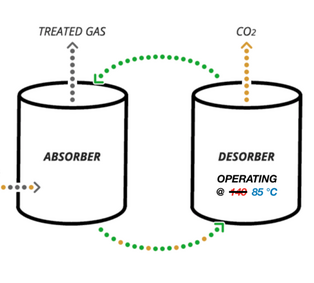 INPEX said it will support CarbonOrO's technological and business development with an eye to utilising the technology in its CCUS and methanation business.
As outlined in its long-term strategy and medium-term business plan, INPEX Vision @2022, INPEX seeks to reduce CO2 emissions from upstream operations through CCUS while promoting carbon recycling and cultivating new business opportunities.
The company said it will target an annual CO2 injection volume of 2.5 million tonnes or more in around 2030 and promote the adoption of methanation in a society aiming to supply about 60 thousand tonnes of synthetic methane per year through its natural gas trunk pipeline network by 2030 while pursuing further development.
INPEX noted it will proactively engage in energy structure reforms towards the realisation of a net zero carbon society by 2050 while fulfilling its responsibilities for the stable development and supply of energy.
At the beginning of December, Inpex executed a joint research agreement with the Japan Organisation for Metals and Energy Security (JOGMEC) to evaluate the potential of the Bonaparte Basin in Australia to become a large-scale carbon storage location.
Follow Offshore Energy's Clean Fuel on social media: