IOG nearly ready to resume North Sea drilling
Following the first gas from two fields in the UK North Sea, UK company IOG plc has experienced mechanical issues on the producing platform. Meanwhile, a Noble-owned jack-up is almost ready to come back offshore and resume drilling on the third field next month.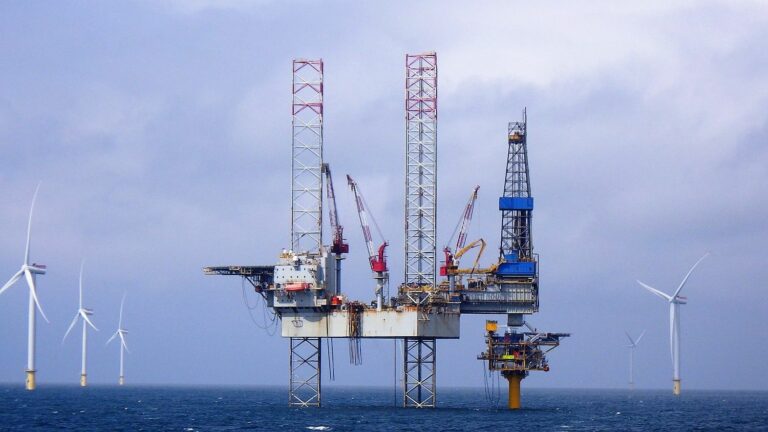 The IOG-operated Saturn Banks Project – Phase 1 consists of Blythe, Elgood, and Southwark fields in the UK Southern North Sea. IOG holds 50 per cent and its partner CalEnergy Resources holds the other 50 per cent interest in this project.
The Blythe and Elgood fields are produced via the normally unmanned Blythe platform, which is connected via a 12″ line to the main 24″ Saturn Banks Pipeline System that feeds into the associated Saturn Banks Reception Facilities at the Bacton terminal.
Since Blythe and Elgood were brought onstream on 13 and 15 March, respectively, reservoir performance has been within range of the company's expectations based on the data from the initial clean-up flow tests from 2021, IOG informed on Tuesday.
Over the past week, the Elgood well has flowed continuously at a stable rate in excess of 50 mmscf/d. Blythe has also flowed at rates in excess of 40 mmscf/d. IOG noted that these initial indications are not intended as production guidance. As previously indicated, the company intends to analyse reservoir and facilities performance data over the initial months of production to inform an annual production guidance range.
However, some initial mechanical issues have caused interruptions to early production. IOG claims it is normal in the start-up phase of an offshore project. Currently, a chemical injection fault has necessitated the Blythe well to be temporarily shut-in. The solution is planned to be implemented this week, enabling Blythe to resume production immediately thereafter. This issue is not affecting Elgood production, which has continued in the meantime.
IOG to resume Southwark drilling in April
During its operations on Southwark, IOG has experienced several issues, which hindered its progress. These include a two-month hiatus due to an issue on one of the legs of the Noble Hans Deul jack-up rig and subsequent technical issues with an underwater Remotely Operated Vehicle (ROV), after which drilling operations started at the Southwark field in late December 2021, resulting in the spudding of the first development well on 30 December 2021.
However, this year's operations experienced setbacks as well due to challenges with seabed conditions, which threatened to compromise rig stability. This is why IOG in January 2022 moved the rig to a safe location for routine inspections.
During February, IOG defined a plan, which entailed creating pads on the seabed with suitable sized rocks to enable stable positioning of the rig spud cans and Southwark drilling was expected to be resumed in March. However, this has not happened yet.
IOG now said that the rock dumping required to provide a stable seabed for the return of the Noble Hans Deul rig is expected to be completed on Tuesday. Consequently, the return of the rig to the Southwark field location is targeted for next week with a view to a safe resumption of drilling by mid-April. The first gas from Southwark is now expected in 4Q 2022 as opposed to previous expectations for it to start in mid-2022.
Given the nature of the seabed scour issue, contractually the costs associated with the delay since early January will fall predominantly on the licence holders. Whilst these additional shared costs are not covered under the standard insurance packages in place, they are expected to be covered by available cash resources, the company explained.
Andrew Hockey, CEO of IOG, commented: "Early reservoir performance indicates flow rates at Blythe and Elgood are in a similar range to the clean-up flow tests, which is encouraging. Elgood is producing steadily at over 50 mmscf/d. We have experienced some early mechanical issues on the Blythe platform, as may be expected during the start-up phase. We expect to resolve a chemical injection issue on the platform this week so that we can establish stable flow from both wells. In parallel, we are pleased to continue our progress towards a safe resumption of drilling at Southwark by mid-April."