Jadestone sees 'strong performance' at Montara since production restart
Oil and gas production company Jadestone Energy has reported a strong performance at the Montara asset offshore Australia since production restart earlier in January.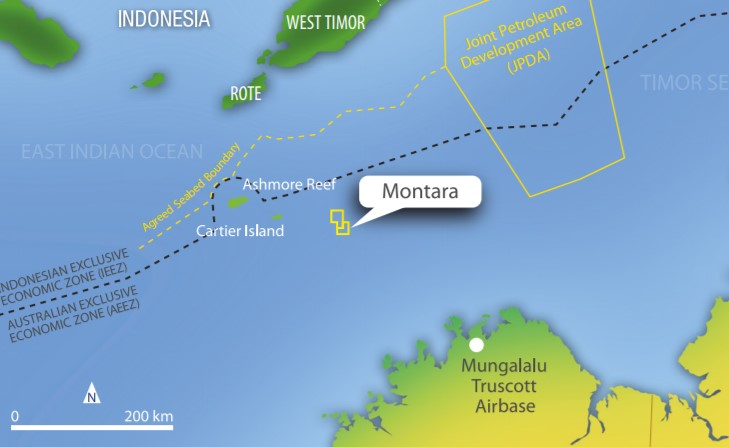 To remind, Jadestone restarted oil production from the Montara offshore oil field on January 11, 2019.
The field had been shut for maintenance and inspection since November 2018. Jadestone bought the Montara field from Thailand's PTTEP in September 2018.
Jadestone said on Monday that, since the Montara asset came back on stream on January 11, 2019, the asset had performed well, with a period of elevated rates, caused by significant flush production following the asset shutdown.
Jadestone anticipates that flush production will continue for a period of time but will decline to an anticipated average daily rate of approximately 10,000 bbls/d in the near-term. This compares to average 2018 Montara production of 7,615 bbls/d, excluding downtime for the recent inspection and maintenance work.
The company said that the recent shutdown rectified a significant inspection backlog and a number of notices of improvement issued to the current operator, by the offshore regulator. The company anticipates that as a result of works completed during the shutdown, there will be no major planned shutdowns until at least H2 2020.
Jadestone has submitted its Montara safety case and environment plan, which are under review by the regulator. Upon acceptance, the regulator will permit the transfer of operatorship from PTTEP to Jadestone.
Paul Blakeley, President and CEO commented: "Since restarting production at Montara, we have seen a strong response from the reservoirs with production rates higher than anticipated. We expect this to continue for a short period and then start to stabilize at our planned rates for the year. With inspections and maintenance now fully up to date, the facility is running smoothly, and I expect we will see a significant improvement in uptime and an increase in average production rates accordingly.
"In addition, our hedging position, covering approximately 50% of our anticipated production, will help underpin strong cash flow for the year and maintain our early payback from Montara."