JAPEX partially resumes Soma LNG ops
Japan Petroleum Exploration (JAPEX) partially restarted operations at the Soma LNG terminal after being shut down on February 13, due to an earthquake.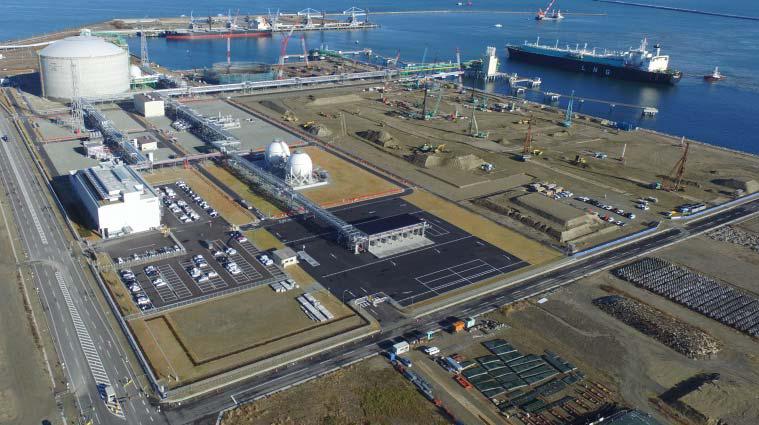 The company noted that it had resumed supply of regasified natural gas to the gas pipeline network.
However, the supply of LNG used as fuel for power generation to the Fukushima natural gas power plant, adjacent to the Soma LNG terminal is still suspended.
"After the earthquake, we temporarily suspended operations to confirm the LNG terminal's safety and have been assessing the situation inside the terminal, inspecting the facilities, and conducting a series of trial operations, starting with the facilities whose safety has been confirmed," the company said in a statement.
The facilities for LNG regasification, supplying gas to the pipeline network, and the truck loading facility have started trial operations on February 15.
As a result, it was confirmed that there were no safety issues.
"Today the facility resumed its operation for the LNG regasified gas supply to the gas pipeline network and delivery by LNG tank trucks," the statement reads.
It was stressed that the feedgas supply for power generation at the FGP-operated power plant adjacent to the terminal will be scheduled depending on the progress of the assessment and inspection of the facilities for the fuel delivery.
The power generation facilities were automatically shut down after the earthquake and are still inactive. No damage to the facilities that would interfere with the power plant's operation has been confirmed by the inspection carried out by Fukushima Gas Power.
To remind, the Soma LNG terminal and the Fukushima natural gas fired power plant were shut down on February 13 following a 7.3 magnitude earthquake.